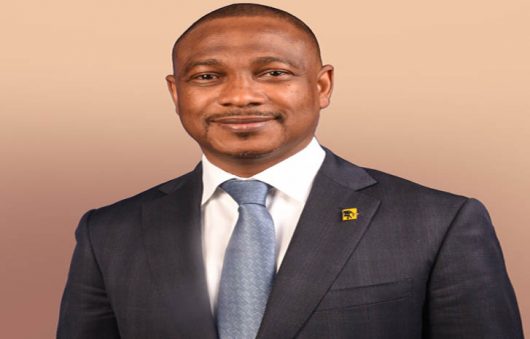 By Ese Awhotu
The All Progressives Congress, APC, governorship aspirant in the 2019 election in Zamfara State, Dr. Dauda Lawal has given reasons why he is in the governorship race.
Dr. Dauda, who spoke in Abuja, weekend, at a parley with editors, said he wants to be the governor of Zamfara in order to salvage the State from economic decay, collapsed industries and killings.
Zamfara, like many states in the country, is faced with the problem of collapsed industries, insecurity and high unemployment.
The APC guber aspirant who is a former Executive Director at First Bank Plc blamed the collapse of industries and the escalating insecurity situation in Zamfara on bad leadership.
According to him, "Gusau, the capital of Zamfara State, was the largest commercial city in Northern Nigeria after Kano. We had textile industries, bricks, minerals; and the State was self-reliant with a fantastic economy, but today Zamfara is no longer what it used to be, because of bad leadership.
"Zamfara is the richest in minerals in Nigeria. Despite this, we depend solely on federal government allocation. Is this how we want to continue? The answer is no."
Dr. Dauda also noted the decay in the education and health sectors of the State, saying that education is the key to any development and forms the backbone of any society that wants to develop.
He, therefore, promised the citizens of Zamfara that if he sails through the party primaries and elected as governor on the platform of the APC in 2019, he will find solution to the challenges facing the State.
Dr. Dauda said his government will expedite energies and expertise in wooing investors to the State from both outside and within the shores of Zamfara.
On youths, he said he would do everything possible to carry them along as they are the future of Zamfara State and Nigeria at large.
Dr. Dauda is jostling for the Zamfara Government House along with six other aspirants in the forthcoming 2019 general election on the platform of the All Progressives Congress (APC) in the State.
However, there seems to be no rancour among the seven aspirants, as they collectively called for the adoption of direct primaries in the choice of who flies the party flag in 2019.
The call was made during a joint rally organized by the supporters of the aspirants in Gusau. The seven aspirants considered direct primaries as the only way to sustain the unity of the party in the state.
They agreed that one person would finally emerge as the candidate on the platform of the party. They underscored the need for a transparent primary that would lead to the choice of an acceptable candidate.
The seven aspirants are Dr. Dauda Lawal ,Mamuda Aliyu Shinkafi, Malam Ibrahim Wakkala, Alhaji Aminu Sani Jaji and Sagir Hamidu, Gen. Mansur Dan Ali (rtd) and Mr. Abu Magaji.