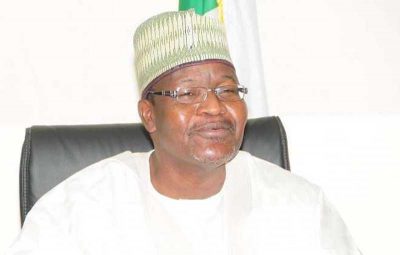 By Etuka Sunday
The Executive Vice Chairman of the Nigerian Communications Commission (NCC), Prof Umar Garba Danbatta, yesterday in Geneva, Switzerland, formally presented Nigeria's candidature for a re-election into the International Telecommunication Union (ITU) Administrative Council and Mr. William Ijeh's bid for the position of Director, Telecommunication Development Bureau of the ITU.
Danbatta made the formal presentation at a dinner organized for the ITU Secretary-General, Mr Houlin Zhao, other elected officials of the global telecom regulatory body, ministers and chief regulators of member states from across the globe, among other dignitaries.
"Ladies and gentlemen, I now formally present to you Nigeria's twin candidature for re-election into the ITU Administrative Council and Mr. William Ijeh for the position of Director, Telecommunication Development Bureau of the ITU, for your support," said the NCC boss.
Speaking further, Danbatta, noted that Nigeria has a long standing relationship with the ITU and has been contributing in no small way to the activities of the Union.
"Nigeria is one of the highest financial contributors to ITU in the African region and also a major player in ITU Telecom World activities for many years. I can assure you that Nigeria will continue to reinforce its cooperation with the ITU," he stressed.
He expressed the country's further commitment toward the development of telecommunication and Information and Communications Technology (ICT) as well making them readily available to all its citizen at affordable rates.
On Ijeh's candidature, Danbatta explained that his experience of working at the ITU for over 21 years in various strategic positions, including the BDT, the General Secretariat, and the Radio-communication Bureau, cannot be ignored.
He said the candidate has been instrumental to many decisions and developmental activities within the ITU.
"Prior to joining the ITU, Mr. Ijeh worked for other inter-governmental organizations where he was primarily responsible for project development and management with emphasis on developing countries.
"He will apply his diplomatic skills in negotiations and be in a position to interact with government officials at the highest level," he added.