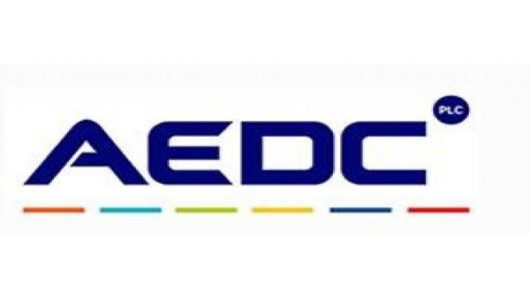 By Etuka Sunday
Abuja Electricity Distribution Company (AEDC) has accepted to host the 2018 edition of the National Power Safety Summit (NPSS) coming up in October.
NPSS is a gathering of professionals in the power sector from across the globe to review the performance of the sector on safety matters in the previous year, and take decisive steps that would guarantee zero fatalities in the years ahead.
The Managing Director/CEO, AEDC, Engr. Ernest Mupwawa while receiving the hosting flag at the AEDC Headquarters in Abuja said, the acceptance of the hosting right was a practical demonstration of the company's commitment to safety use of product as well as importance attached to safety as an organisation.
"The acceptance of this hosting right is not just an extension of our corporate social responsibility as an organisation, it is also a practical demonstration of our commitment to safety use of product as well as the importance we attach to safety as an organisation", he said.
Mupwawa who said, the company holds safety as top priority disclosed that AEDC has "invested close to N2.5 billion over five (5) years in the provision of personal safety gears, safety equipment, total reconstruction of shanty networks such as Kabusa and Gishiri areas in the Federal Capital Territory (FCT) that we inherited from the defunct PHCN".
He said, AEDC also invested in the massive education of its customers, "going from school to school, village to village knowing that when knowledge is shared, abuse and accidents are also reduced and more customers become loyal to the company".
He cautions customers involved in illegal connections to desist from it, adding "that electricity is such a good servant but a terribly bad master that only listens to explanation after punishing but that is if the victim survives".
The Chairman, Power Safety Summit Group, Mr Gabriel Egede said, the choice of AEDC as host for this year's summit was in view of the company's good safety records, and also its numerous achievements in other performance indices.
He said, the summit is scheduled to hold tentatively on Thursday, 25th and Friday, 26th October, 2018.
This will be the second edition of the Summit after the first one which was hosted by Port Harcourt Electricity Distribution Company in Uyo, Akwa Ibom State.