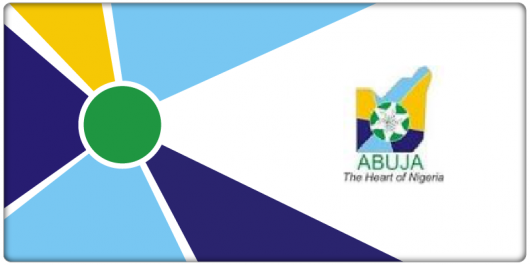 By Stanley Onyekwere
The Chairman, Abuja Municipal Area Council (AMAC), Abdullahi Adamu Candido has appealed to indigenous people of the Federal Capital Territory (FCT) to promote unity amongst themselves and others, so as to foster rapid and inclusive development in the Territory.
Candido urged stakeholders to ensure that AMAC and Abuja as a whole take unity as a collective advocacy project, so as to continue seeing each other as brothers and sisters in the society.
He made this point yesterday while receiving organisers of Miss Gbayi Nigeria cultural pegeant project, in his office.
According to him, "This unity we are advocating, will give us harmony and cohension, to enable us to build a stronger united entity called AMAC, FCT and Nigeria at large.
"In this government, we have the Gbayis, Igbos, Gwandaras, hausas, Yorubas and South South people, so that everybody will feel a sense of belonging.
"I'm promoting a more united people, wherein all tribes should see themselves as one, so that we avoid sentiment which has divided us in the past.
"I'm seriously concerned about promoting unity among the people of the FCT – indigenes and non indigenes alike."
He continued: "We should keep preaching the reasons why we must be together; today as indigenous people, you would discover that whatever village or town you from, you have no choice other than to key into the unity advocacy drive.
"We have the Bassas, Gedes, and Gwandaras nobody even know much about them, but they are indigenous FCT population. Nigerians know more of Gbayis because they are showcasing themselves.
"Please establish your culture and let the people know your cultural values very well. You're are setting the pace for other indigenous groups to follow.
"I have been encouraging other tribes to follow suit, and if they don't, nobody should complain that we are only recognising Gbayi people in FCT, because they refused to showcase their unique cultures.
"If you refused to they people who you are, then who do you blame? You hide yourself, and you are only known in your village."
Commenting on the cultural group's endorsement for his re-election bid, Candido described it an honour and encouragement for him to do more in governing the Council.
His words: "I'm really honoured by my brothers and sisters of Gbayi origin, who have shown appreciation and wishing me the best in the 2019 elections; so for me, as a non Gbayi person I feel very elated and highly honoured.
The AMAC Chairman assured that the group chat he will contribute significantly towards the project, because it aims at promoting unique cultural values.
"You should go further to showcase our beautiful girls around town, letting the people know that we are also beautiful and educated.
"Go beyond the boundaries of the FCT, try to get a place where unity can be discussed; between the indigenes and other Nigerians in the FCT, to see how we can love ourselves, as well as share common goals and dividends," he stressed.
Earlier, Coordinator General Miss Gbayi Nigeria Project, Dalhatu Ezekiel Musa, conveyed the group's support for Candido as AMAC Chairman.
He said Candido has so far shown that unity and inclusive governance cardinal to the rapid development of the Council, adding "we are 110% behind you (Candido)."
The Coordinator General presented 10 girls (contestants) shortlisted for the cultural beauty pageant, who were drawn from 10 states where Gbayi's reside to be the next queen of Miss Gbayi Nigeria Pageant.
He explained that project is to promote the Gbayi cultural values; encourage girls and other stakeholders, in order to contribute meaningfully to rapid development of the society.