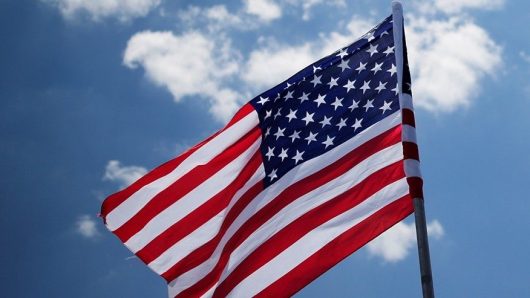 The U.S. government has carried out its Jan. 24 threat to impose visa restrictions on "individuals responsible for undermining the Nigerian democratic process". Ms Morgan Ortagus, spokesperson of the U.S. Department of State, who announced this in a statement on Tuesday, said the action applied to those responsible for election-related violence. "In a Jan. 24 statement, the U.S. government said that we would consider consequences – including visa restrictions – for individuals responsible for undermining the Nigerian democratic process or for organising election-related violence", she recalled. "To that end, the Secretary of State is imposing visa restrictions on Nigerians believed to be responsible for, or complicit in, undermining democracy in Nigeria. These individuals have operated with impunity at the expense of the Nigerian people and undermined democratic principles and human rights."
"Ortagus said the United States "is a steadfast supporter of Nigerian democracy. We commend all those Nigerians who participated peacefully in the February and March 2019 elections and have worked to strengthen Nigerian democratic institutions and processes. As Nigeria marks the 20th anniversary of a return to democratic rule this year, we remain committed to working together to continue to advance democracy and respect for human rights and achieve greater peace and prosperity for both our nations. We condemn those whose acts of violence, intimidation, or corruption harmed Nigerians or undermined the democratic process."
We at Peoples Daily appreciate the position of the United States in this matter. This is more so that it has invested so much in growing Nigerian democracy in terms of direct funding for INEC and training. Its "steadfast support" entitles it to some form of intervention to steady the ship. The European Union observer mission in a final report on the February and March 2019 elections said "leading parties were at fault in not reining in acts of violence and intimidation by their supporters, and abuse of incumbency at federal and state levels." This is serious cause for concern to all stakeholders in Nigerian democracy, including our development partners. The U.S. is one of them.
This said, however, we think the punitive action the U.S. government has taken against so-called instigators of election-related violence is precipitate and an overreaction. This is because the Nigerian government has accepted comments and recommendations made by the EU observer mission and promised to act on them. "The administration of President Buhari will work with all Nigerian citizens, state institutions, parties, civil society, the media and other experts to make sure that the improvements recommended by the EU are implemented, and that these areas of concern are addressed," Presidential spokesman Garba Shehu said in a statement in June. One of the recommendations calls for electoral reform which "needs political leadership that is dedicated to the rights of Nigerian citizens, and an inclusive process of national dialogue involving state institutions, parties, civil society and the media. This needs to be urgently undertaken to allow time for debate, legislative changes and implementation well in advance of the next elections." This, the federal government has pledged to do.
INEC, the election umpire has also accepted the recommendations of the EU observer mission. It has pledged to take steps to prosecute all persons that instigated election-related violence. As it is, it is still reviewing what happened during and after the 2019 elections including the reports of all approved observer groups, local and international. We think the U.S. government should have waited for the Nigerian government and INEC to walk their talk before acting the way it has done.