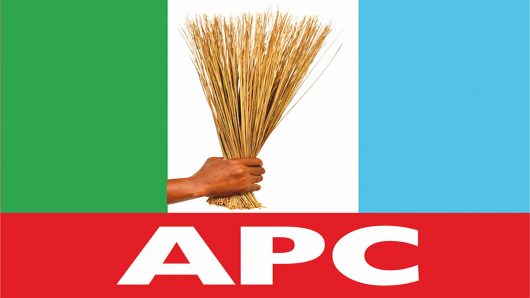 By Ikechukwu Okaforadi
The ruling All Progressives Congress has demanded a fresh election in Bayelsa State.
The party said the swearing-in of the candidate of the Peoples Democratic Party (PDP) as governor is unconstitutional as he did not meet the mandatory constitutional requirement.
The national chairman of the party, Adams Oshiomhole, in a letter of appeal to the Independent National Electoral Commission (INEC), affirmed the supremacy of the Supreme Court nullification of its governorship candidate's victory, but argued that the sworn-in candidate, Duoye Diri, also failed to meet the mandatory requirement to become the governor.
The letter, which was forwarded to the national chairman of INEC, was titled,' Judgement in Appeal No: SC.1/2020 between Peoples Democratic Party Request for conduct of fresh governorship election in Bayelsa State'.
It said the court judgement did not void the votes that the APC polled at the election and the implication of this is that the votes of the party must be reckoned with.
"Kindly recall that the Governorship election in Bayelsa State was conducted on the 16th November, 2019 and our great party, the All Progressives Congress, duly participated at the said election.
"You will also recall that the All Progressives Congress emerged victorious at the election leading to our Lyon David Pereworinimi being declared and returned as winner of the election,'' the letter reads.
"Our attention has been drawn to the judgement of the Supreme Court delivered on 14th February 2020 in the pre-election appeal filed by the Peoples Democratic Party(PDP) and its governorship as well as deputy governorship,'' Oshiomhole wrote.