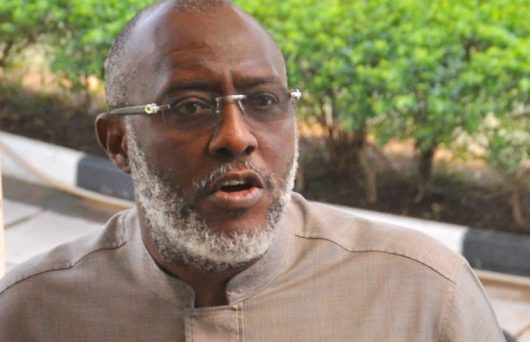 By Vivian Okejeme Abuja
The Court of Appeal Abuja division, yesterday, dismissed an appeal by the former National Publicity Secretary of the Peoples Democratic Party (PDP) for lacking in merit.
Metuh had approached the court challenging the refusal of the lower court to allow him travel to the United Kingdom for medical attention.
Metuh is facing a money laundering charge brought against him by the federal government at the federal high court.
The former PDP spokesman is facing a money laundering charge, alongside his company, for allegedly receiving the sum of N400 million from former National Security Adviser (NSA), Col Sambo Mohammed Dasuki (rtd).
The prosecution alleged that he used the same money to fund the 2019 presidential election of the PDP.
The former PDP spokesman who accused the trial judge, Justice Okon Abang of bias in his trial, also prayed the appellate court to order the transfer of his case from Abang to another judge of the federal high court
However, the three man panel of the appeal court, led by Justice Abdul Aboki, unanimously held that Metuh failed to place any material evidence before the court to show that the trial court was biased.
Appeal court insisted that the trial court meticulously put into consideration all the evidence placed before it before arriving at its decision.
Aboki held that Metuh did not place anything before the lower court to show that his health deteriorated, as at the time he filed the application to warrant the release of his International Passport to enable him to travel abroad for treatment of his spinal cord injury.
"This appeal is utterly without merit and it is hereby dismissed.
"The ruling of Justice Okon Abang of the court below is hereby affirmed," Justice Aboki further said.