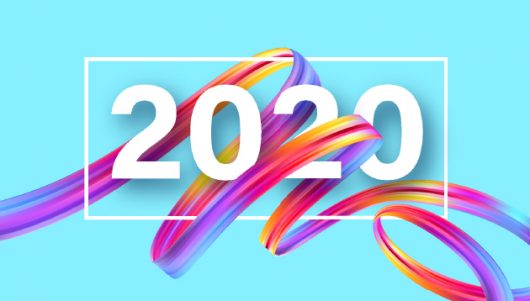 We are already into the New Year of 2020. Undoubtedly, it is with a huge sigh of relief that Nigerians are transiting to the New Year. Their hope is that it will be, indeed, a "happy and prosperous" 2020. We pray that this will not remain just a traditional wish but a reality. The previous year ended on a rather happy note. It was a year that saw the country emerge from a terrifying economic recession brought about by the free spending of the previous Peoples Democratic Party government. It was the first melt-down in the nation's 60-year history.
Growth dipped below zero. In other words, it was negative. Inflation rose to an unprecedented 17 percent high; job losses doubled in the period between 2015 and 2017, hitting almost 30 million over all in a population of supposedly 180 million. Hunger, caused by scarcities and high prices stared millions of Nigerians in the face. In the midst of this mass frustration, some top government officials were doing their damnedest best to undermine Buhari's anti-graft campaign that has struck a cord with the majority of Nigerians across the political divide.
However, President Muhammadu Buhari, whose economic policy was criticized by the opposition as lacking direction, managed to redirect the economy back to the path of growth. The depression that many had predicted was avoided. The international price of crude rose marginally; inflation fell significantly to 14 percent. These were gains of tough decisions taken by Buhari's economic team, with his approval, of course. They included ending the importation of luxury goods and those that could be produced at home. Previously, those banned imports consumed a lot of scarce foreign exchange. Much to everybody's relief, 2019 ended without the painful fuel scarcity of previous years. A strike threatened by fuel marketers over unpaid subsidy before Christmas was halted by the government's quick response to the demand of the marketers and NNPC building sufficient stock through to the New Year.
As we celebrate the New Year, we must be reminded that 2019 was a watershed, speaking politically. General elections held in February and march of that year. Candidates in the elections, including Buhari who was seeking re-election, on Dec. 11 2018, signed a peace accord promising a free, fair and credible vote. They resolved to adopt the same principles that guided the very successful 2015 elections and "therefore commit ourselves to the following: to run issue-based campaigns at national, state and local government levels; In this we pledge to refrain from campaigns that will involve religious incitement, ethnic or tribal profiling both by ourselves and by all agents acting in our names".
They also pledged to "refrain from making or causing to make in our names or that of our party, any public statements, pronouncements, declarations or speeches that have the capacity to incite any form of violence before, during and after the elections; commit ourselves and political parties to the monitoring of the adherence to the accord by a National Peace Committee made up of respected statesmen and women, traditional and religious leaders". The accord again commits the presidential candidates to "support all the institutions of government including INEC and security agencies to act and be seen to act with impartiality; forcefully and publicly speak out against provocative utterances and oppose all acts of electoral violence, whether perpetrated by supporters and/or opponents."
Except in few areas where there was violence, the polls passed off peacefully. President Buhari was reelected. His main opponent Atiku Abubakar protested the outcome, but chose to challenge the result in court instead of resorting to self-help. That way, he showed himself to be a true democrat. The highest court in the land upheld Buhari's victory. Now the nation can move on. It is also time to build a national consensus, by healing the bruises left by the polls.
A happy and prosperous 2020.