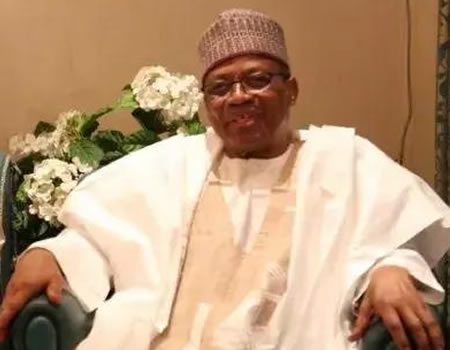 From Yakubu Mustapha, Minna
Former military president, General Ibrahim Badamasi Babangida has expressed confidence that President Muhammadu Buhari will surely fulfill his campaign promise of providing adequate security for Nigerians.
The former president stated this in his Hill Top Mansion in Minna while answering questions from journalists yesterday.
General Babangida said what is required now is for Nigerians to rally round the President to succeed in the task ahead.
IBB emphasized the need for Nigerians to remain peaceful and pray for peace to reign in the country.
General Babangida reminded them that peace is the pre requisite for any meaningful development and advised them to eschew bitterness.
Meanwhile, the Niger state Government has reiterated its willingness to continue to initiate policies and programmes that are geared towards enhancing and protecting the lives and properties of its people.
State Governor Alhaji Abubakar Sani Bello stated this after performing the two rakaats prayer for Eid el fitr at Minna central prayer ground.
Represented by his Deputy Alhaji Ahmed Mohammed Ketso who implored the people of the state to be security conscious and report any suspicious move in their midst to relevant authorities for prompt action.
The Governor also appealed to Nigerlites to continue to pray for peace and stability of the state and Nigeria stressing that without peace there could be no meaningful development.
Bello would also wants Muslims faithful to keep to the ethics of Islamic injunctions beyond the period of Ramadan fast to achieve the desired objective.
The two rakaats prayer which was led by the Chief Imam of Minna Central mosque Sheikh Isa Fari has been peaceful and orderly throughout the state.