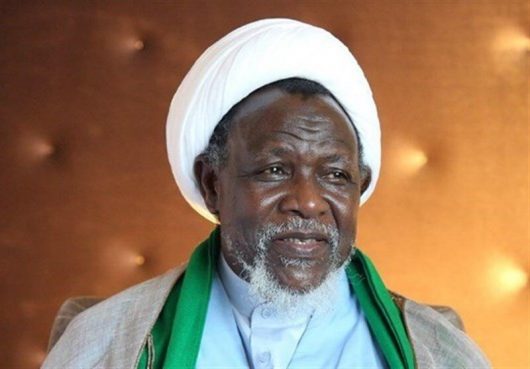 From Femi Oyelola, Kaduna
A Kaduna High Court Judge, Gideon Kaduru, has ordered the Comptroller of Kaduna Correctional Centre, Mu'azu Danmusa, to appear before him and explain why he refused to obey the court order granting the personal physician of the embattled Shiites leader, Ibrahim El-Zakzaky access to him.
The learned judge gave the order when the case came up for mention before the court in Kaduna yesterday.
This follow a verbal application by the Counsel to El-Zakzaky, Femi Falana that the earlier order given by the court during the last sitting was not obeyed by staff of the Correctional Center.
In his response, the Assistant Director of Prosecution in the State Ministry of Justice, Dari Bayero, said the State Government has enough medical personnel that can attend to the medical needs of the Shiites leader.
The Judge then took a 2hours break from 10am to 12noon ordering the Comptroller to appear before him at resumption.
Speaking to the media, Femi Falana, who was represented by Marshall Abubakar, Esq, said the order by his Lordship is for the Comptroller to appeared before him and tell him why he misinterpreted his order.
Abubakar further said the order was for the personal physician to administered medical needs to the Shiites leader and his wife, but the Correctional Center only allowed access for him to see them and leave.
"In view of this, my Lord gave an order that not only should the personal physician of the Shiites leader be allowed access to him and his wife, but he should also escourted by security of the Center to anywhere they feel they could get best medical services for him.
"My Lord informed the parties that the court could only try a sane and healthy person. And as the case of Zakzaky stands, the both needs medical attention," he said.
The case was adjourned to 23rd and 24th of April, 2020 for it to take the plea of Zakzaky and wife on the charges before the court.