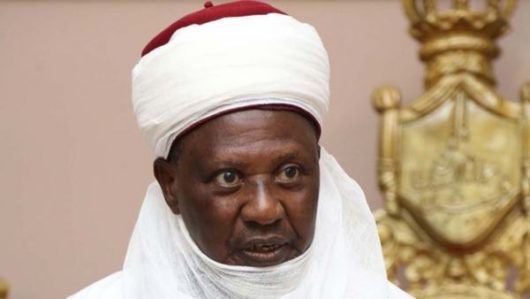 From Ahmed Idris Birnin Kebbi
Emir of Gwandu and the Chairman Kebbi State Council of Chiefs, Alhaji Muhammadu Iliyasu Bashar has blamed the high level of insecurity being experienced in the country on lack of indiscipline and greediness.
He stated this yesterday in his Sallah message shortly after the two prayers of the Edi-el-Fitri, adding that illiteracy and some others are some of the major factors responsible for insecurity in the country.
The two rakaat prayers at the Eid praying ground in Birnin Kebbi was lead by Imam Ahmad Rufai , the Chief Imam of Wala Mosque in Birnin Kebbi.
He said most of the criminality being perpetrated in the society could be traced to indiscipline and greediness.
Bashar who admonished Muslims to imbibe lessons learnt in the holy month of Ramadan fast, lamented absence discipline amongst children and too much greed amongst people as responsible for rising cases of insecurity.
He called on parents to always monitor their children and inculcate good family and societal values in order to maintain peace and unity in the society.
He prayed for restoration of peace and unity in Nigeria.