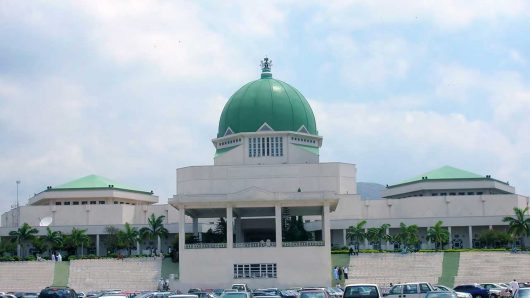 There is a damaging blame game ongoing between the Buhari Presidency and the National Assembly led by President of the Senate Bukola Saraki. The issue is the budget of the Independent National Electoral Commission (INEC) for next year's federal and state (general) elections. The polls kick off February 16. President Muhammadu Buhari had presented the N242bn election expenses as a supplementary budget to NASS late July and shortly afterward, the federal lawmakers took a month-long annual vacation without touching the supplementary appropriation bill.
Several appeals by the government to the National Assembly to reconvene to approve the INEC budget have been spurned by the leaderships of the Senate and House. This is in spite of the meeting held between INEC and the joint committee of both chambers of NASS where INEC chair Mahmood Yakubu painstakingly explained why it was important to get its budget approved before August end.
Explaining why approval would not be possible before the lawmakers' rerurn from their recess in September, Senate president Saraki said the Executive submitted the INEC budget too late. According to him, it should have come along with the 2018 appropriation bill that Buhari submitted on Nov. 7, 2017. Or failing that, a supplementary bill should have come earlier than July.
However, the Presidency has denied that is the case. Presidential spokesman Garba Shehu, on August 19, said the Executive received INEC's spending proposals late and that was why they were not included in the 2018 appropriation bill. Secondly, it would have been procedurally wrong to send in a supplementary budget for the 2019 elections while NASS was dilly-dallying over the main budget. "A suplementary budget cannot be submitted until the main budget is passed", Garba said."The delay in passing the main budget was the reason for the delay (in the submission of the INEC budget). The National Assembly passed the 2018 budget seven months after it was submitted by President Buhari." That was last month.
Reading between the lines of the two narratives, we at Peoples Daily, and, indeed, other non-partisan Nigerians, can tell the party that is not telling the truth. The defection of Saraki and few other senators from the ruling All Progressives Congress (APC) to the opposition PDP, followed by an unauthorized occupation of the National Assembly complex on August 7 by armed personnel of the Department of State Service (DSS) and APC's threat to mobilize its senators to remove Saraki as president of the Senate really are the issues at the heart of the INEC budget matter.
However, we do not believe that an individual's political survival should take precedence over and above the national interest. One politician's self preservation is nothing compared to the dire implication for the future of Nigeria should next year's polls fail to hold. Saraki himself has said repeatedly that he does not fear impeachment. Then let him prove it by reconvening the National Assembly this week.