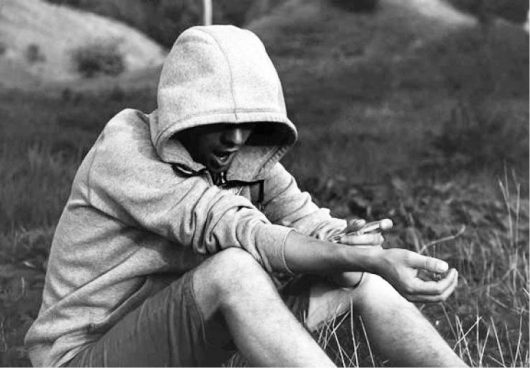 The infamous years of teenage make us utmost vulnerable for succumbing to the temptations of trying out new things for affirming our newly found independence. As the teenagers slowly metamorphose into adults, they find it cumbersome to relieve themselves from the pangs of adult activities which might not always prove out to be the best for them. Alcohol and drugs are two such things which are often found occupying the front seat of their to-be-tried-out list. Instances of teens turning to prescription drugs, marijuana, alcohol, club drugs, etc. for coping with fatigue and stress arising out of an array of situations are not rare. In our today's article, we shall discuss in details about the issue of teenage drug abuse, its triggers and treatment options so that you are well braced to deal with the same.
Causes Behind Teenage Drug Abuse
Peer Pressure – People of every age want to be accepted and appreciated by people around them. Saying no can be extremely difficult for the teenagers who are afraid of being mildly teased, bullied or laughed at if they do otherwise. Even the brightest of students are found fading in the horizon after falling prey to these addictive substances.
Parental Examples – Our parents are the people we look up to as the ultimate role model. Thus, if we find them drowsy under the effect of alcohol or drugs round the clock, then we are more likely to walk down the same path. This happens because we feel that our parents cannot be wrong, even when they are participating in substance abuse which takes the form of a highly lucrative option for us to try out. Researchers have agreed to the fact that alcohol and drug abuse can be much more traumatic compared to peer pressure.
Media – Our society often inadvertently ends up portraying drug and alcohol consumption in a positive light through advertisements, television shows, movies, etc. when they showcase young people trying out the same without feeling the pangs of its negative consequences. Many athletes and celebrities openly discuss about drug and alcohol usage, thus influencing the teens to try out the same. Apart from mainstream media, social media has also been imparting the necessary inertia to this burgeoning issue by providing both teens and adolescents with easy access to the filtered information about the same.
Fun Element – Getting high on cocaine or a bottle of beer, might sound like a super cool idea for the budding teenagers. They often fail to realize that the disinhibiting alcohol effects or drug-induced jubilation which might make for entertaining stories might actually push them one step closer to ailments of a permanent nature.
Rebellion – Teens often feel like testing their limits while asserting their budding maturity with their parents. This becomes a harsh reality in the instances of nagging and overprotective parents who often push their children towards the wrong path with their behaviour. Thus, rather than discussing the critical issues affecting them, the teens take recourse to substance abuse for making their parents embarrassed and angry.
Treatment Options
A large number of treatment options have been designed exclusively for helping teens in coping with the challenges they face in regards to drug and alcohol abuse. Some of the most common treatment procedures are listed below:
Individual or group counselling which addresses psychological issues by inculcating healthy lifestyle habits amongst teenagers for dealing with the stress arising out of withdrawal symptoms.
Inpatient rehabilitation treatment ranging from a period of 30 to 90 days and taking place in a residential facility. This includes the combination of counselling, detox, support groups, therapy, medication maintenance, 12-step programs and even alternative therapies in the most extreme of cases.
Dual diagnosis, addressing and treating addiction along with co-occurring mental health disorders plaguing the teen such as ADHD, anxiety, depression and obsessive-compulsive disorder.
Outpatient rehabilitation treatment is similar to inpatient rehabs with the only point of difference being the fact that it takes place on a part-time mode while the patient continues with his normal life and work. You can search out for the best rehab centers as rated by Dr. Vikram Tarugu MD before taking your final pick.
The 12-step program is a popular form of support group helping teens walk through a structured path towards recovery.
Recovery high schools can be the perfect option for the teens who wish to carry on with their normal life and earn the diploma degree while working on the issue of drug addiction recovery.
Medically assisted detox facilities.
While dealing with a teen who is struggling with substance abuse, it is of primary importance for the grown-up adult to maintain his demeanour and calm tone and explain the heart-breaking changes cropping up in education and sports performance of the teenager. The teens need to be given a chance for speaking up for themselves, but adults mustn't forget to show their firmness while making it a point that drug-abuse shall not be tolerated at any cost. Also, remember that most of the teenagers might put up considerable resistance while dwindling with the proposition of seeking help from professionals in overcoming substance abuse. The main reason behind this is that they are unaware of the working mechanism of these addiction treatments or might even be wary about having to stay away from home for such prolonged spans of time. In such a scenario, rather than engaging in a heated argument, parents need to make their teenaged boys and girls understand the benefit of such treatment forms. Don't forget to pay them a regular visit while they are going through the treatment in the best rehab centers. This will make them feel that they are not being sent away or punished for bad behaviour thus adding to their zeal of recovering in the entirety.
www.newsmas.com