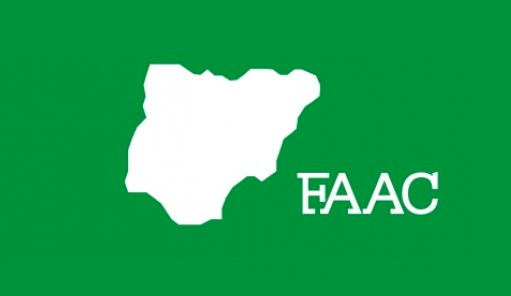 By Etuka Sunday
A total of N741.843 billion was shared among the three tiers of Government: Federal, States and Local Governments as Federal Allocation for the month of August, 2018.
The communiqué issued by the Technical Sub -Committee of the Federation Accounts Allocation Committee (FAAC) at the end of its September meeting, indicated that the Gross statutory revenue received was N627.139 billion. This sum is higher than the N609.975 billion received in the previous month by N17.164 billion.
Similarly, the total distributable revenue of N741.843 billion, distributed, comprised the Statutory Revenue of N627.139 billion, Gross Value Added Tax of N114.542 billion and An Exchange Gain of N162 million. There was also a saving of N40billion into the Excess Crude Account.
Therefore, from the Net statutory revenue, Federal Government received N274.889 billion representing 52.68%; States received N139.427 billion representing 26.72%; Local Government Councils received N107.493 billion representing 20.60%; while the Oil Producing States received N53.034 billion also representing 13% derivation revenue.
Furthermore, the breakdown of distribution to the 3 tiers from Value Added Tax (VAT), include: Federal Government received N16.494 billion representing 15%; States received N54.981 billion representing 50% while the Local Government Councils received N38.486 billion, also representing 35%.
Meanwhile, the Communique added that Oil export sales volume rose to 4.57 million barrels resulting in an increased revenue from the Federation Crude Oil Expert Sales by 0.82 million barrels when compared with the previous month's sales volume of 3.74 million barrels. Also, Value Added Tax (VAT), Import Duty, Petroleum Profit Tax (PPT) ,all recorded an increase, while Companies Income Tax (CIT) and Oil Royalty decreased.
The balance on Excess Crude Account as at 25th September, 2018 is $2.468 Billion, while the balance in Excess Petroleum Profit Tax as at the same date is $0.133 Billion.