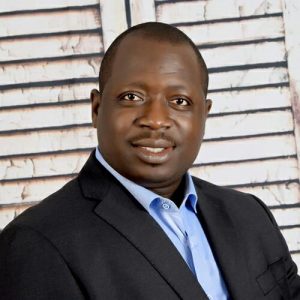 By Etuka Sunday
The Federal Government of Nigeria has called on all stakeholders, including community service organizations, the private sector, traditional leaders and development partners, to foster a national dialogue and work together with Government to find country-led solutions to the critical human capital challenges facing the nation.
The Special Adviser on Media & Communications to the Minister of Finance, Paul Ella Abechi in a statement said, some of the identified challenges include demography, stunting and education.
The statement quoted the Minister of Finance, Mrs Zainab Ahmed, to have said that the urgent call for action requires all Nigerians to work tirelessly toward building the Human Capital base for a prosperous and peaceful Nigeria.
"We can do better because we have done better and we have to do it for the sake of our children," she said.
She however indicated that years of under-investment in Human Capital cannot be addressed through policies and plans alone; suggesting that more must be done because the key to success is devising strategies for effective implementation of high-impact interventions.
As a result of government's concern for the situation, the Minister said that the National Economic Council (NEC), chaired by the Vice President and comprising Federal Ministers and State Governors met in a special session on March 22, 2018, to look at the role of Human Capital Investment in supporting pro poor programmes and long term economic growth. The meeting offered an opportunity for government leaders and the development community to call for accountable leadership and strategic interventions that will harness the power of Nigeria's greatest assets for economic growth – its people, especially youth and women.
The Minister said a major outcome of the event was the formation of a Human Capital Core Working Group comprising key agencies of the government, private sector, non-government, and development partners with a mandate to develop a unified vision for Human Capital Development, and to drive implementation of high-impact interventions that complement the ongoing efforts in health and education and poverty alleviation under the ERGP pillar 'investing in our people'.
"In the immediate future the Government of Nigeria will focus on high-impact policies and interventions to make dramatic progress in improving human capital. For example, Nigeria is on the cusp of eradicating polio. This would be an important accomplishment as the last polio cases were found in the conflict-stricken North-East states of Borno and Yobe.
"Other more complex human capital challenges including demography, out-of-school children, learning quality, under-five child mortality, youth employment and women empowerment will require sustained long-term efforts," she said.
In the World Bank Group's recent report presented during the IMF/World Bank Annual Meetings in Bali, Indonesia. Nigeria was ranked 152 out of 157 countries in the Human Capital Index; but the Minister said while the report is disheartening, it also reinforces the call for action already embedded in the "Investing in People" pillar of Nigeria's Economic Recovery and Growth Plan (ERGP). "The ERGP's vision for a healthy, educated, productive, and resilient population is ambitious but necessary to ensure we can grow and compete in the economies of the future, reduce poverty and achieve peace and stability."
To address these challenges, indicated that the Federal Government will continue to empower States to identify and implement programmes that will allow for citizens to access their right to basic health and education while holding States accountable to deliver results. "Government will also commit itself to equity in lifting people out of poverty, deploy innovative technology to tackle the challenges, partner with other stakeholders to improve service delivery, enhance social accountability and ensure that they are targeted at areas of critical human capital challenges".
In addition to the focus on the future, she said government will also focus on the current stock of human capital by supporting interventions that lift people out of poverty, enable them to access health and education services and be empowered as well as increase financing for human capital development.