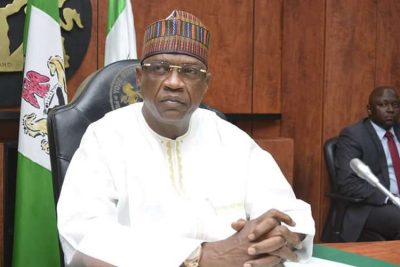 By Usman Shuaibu
Governor Ibrahim Gaidam has approved the sum of N252, 993, 577.58 as gratuity payments to 141 retired and deceased civil servants whose retirement or death occurred from January to March 2018.
The amount also includes five-year pension to the next of kin of the affected deceased civil servants.
A statement issued yesterday and signed by Abdullahi Bego, Director-General for Media Affairs to Governor Ibrahim Gaidam, said this is the 12th disbursement of retirement benefits to beneficiaries in a series that had seen the state government spent billions of naira so far.
It explained that, the Gratuity Verification Committee set up by the governor under the Service Welfare Office is also currently working to verify and recommend for payment the benefits of those who retire or die between April 2018 and August 2018.
The statement added that, all payments made so far and those to be made going forward are in keeping with the determination of the Gaidam administration to ensure the welfare and wellbeing of workers in the employ of the state government.