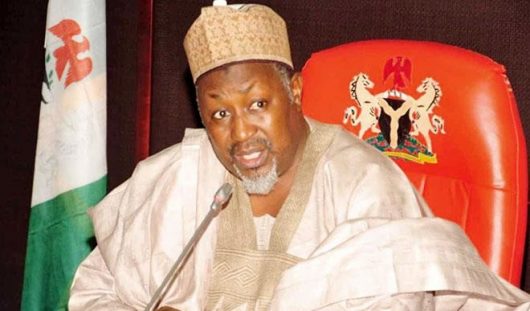 By Adamu Muhd Usman
The Jigawa state government has initiated its own social investment programme, probably to replicate the federal government of Nigeria N-Power programme. The Jigawa state governor, Alh Badaru Abubakar intends to create a programme in which graduates, HND, NCE and Diploma holders would be empowered through the wards councilors across the 27 LGAs in the state. The J-Power will be spitted or broken into three sectors: J-Teach for the education sector- Teachers world be employ to teach in schools. J-Health, for the Health sector- Medical or health personnel will be in this section, while J-Agro which is to do with agricultural sector.
There are many unanswered questions regarding the mode of operation of the programme as well as its intentions. Would those to be employed be on permanent or casual engagement? Is education and health, the two most important aspects of human existence not compromised? Furthermore, Last year about 2000 people retired in Jigawa state & about 4000 people are alleged will retire in 2020 & no plan for their replacement unless this camouflage empowerment for 2 years tenure.
The whole thing has been politicized if not that, why will Jigawa state government singled handed over this liberal issue to politicians, why ward councilors who were voted under a political party be just to others who are not from same political parties? why not handover this important matter to ministries concerned or like the way it was done before to state varsity, Sule Lamido University, Kafin Hausa to handle this issue, or why not create a portal or an online site where people can register?
Though, the entire country is facing some financial difficulties; there are rumors that, the amount or stipend is not something to take home. Finally, many Jigawa people have shown concern on the modus operandi and the design of the J-Power, many people are of the view that the scheme was not designed to last for long and politics have overweigh it policy aspects . These concerns were borne out of none clarity of some aspect of the programme- would it be permanent or part time engagement , what is the duration of the employment 1, 2, 3 years?
Another fear of the people is the, strong institutions built by Sule Lamido administration would virtually collapse because human factors are the engine & propellers of smooth & productive work & result of these institutions. Let governor Badaru differentiate between employment and empowerment, if it is employment, then let him employ and if it is empowerment let his empowerment be like that of his predecessor Lamido in the establishment, renovation, upgrading and equipping of Jigawa state Skills acquisition centres in Kazaure, Hadejia, Gumel, Ringim, Dutse and Birnin Kudu.
These centres trained over 10, 000 youths in various skills such as Carpentry, Paint Making, Tailoring, GSM Repairs, Satellite Installations, Chalk and Shoe Making and many more. These earned Jigawa State credit as the most valuable and active state on youth and women empowerment programmes. Also the establishment of Kila Cassava processing plant by the Lamido administration in Gwaram L G was meant to empower youths and adults of both sexes but not sharing of goats and N20,000.
Some people are of the opinion that, if it is an empowerment, at the end of your tenure you will confirm them as employers to leave the incoming governor in 2023 with crisis of workers and their welfare (salaries). Excellency, this goes beyond politics, please think twice, do the needful and employ jobless hundreds of thousands youths roaming the streets not just part-time engagement (J-Power) Please save our people, save our state and save our future and Jigawa's future. Thank you sir.
Adamu writes from Kafin-Hausa, Jigawa state.
[email protected]