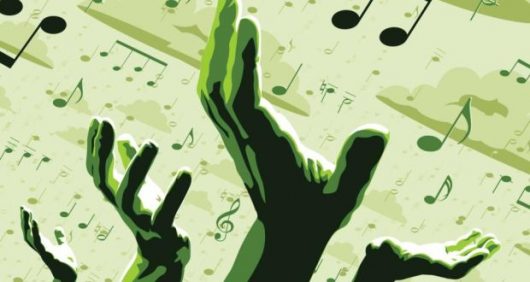 By Edward Israel-Ayide
"They wanted to laugh, they wanted to cry, they/wanted to dance. I serviced them. I met the market." – Irving Berlin
Back in its early days, the contemporary Nigerian music industry's focus in terms of revenue was limited to physical music sales, fees from appearances and shows and, for the more popular artists, endorsement fees from brands and companies who felt the artists could transfer their brand identities to products and services. Those days are long gone, as increased penetration of the Internet has brought about new revenue models, thereby necessitating that artists look for more technological means to market their music and brands.
A systematic approach to music marketing is relatively new in these parts, and the norm has been music creators putting the basic principles of retail marketing to bear on their offerings: they introduce a product (song/album), advertise (promote) it until there is consistent need for the product, watch revenues shoot through the roof; and repeat. Barely was there a scientific effort to gather data on consumer trends and create content and marketing campaigns based on this data. The market was a free for all, and the loudest brands thrived and excelled.
This haphazard manner of deriving value from music content in an unstructured market is perhaps the reason why the Nigerian music industry, although one of the most vibrant in terms of market size, continues to lag behind a country like South Africa in terms of investments in the industry.
Much of this is changing now with the ubiquity of mobile devices, increased Internet penetration, lower data costs and the rise of social media platforms. Peer-to-peer sharing and word of mouth marketing that help to drive sales in the music industry is now aided by technology and has given rise to a need for the music industry to embrace digital in taking the industry to the next level.
According to the website Internet World Stats, Nigeria's Internet penetration on the basis of its population stands at 50.2 per cent, as against 53.7 per cent in South Africa and 85 per cent in Kenya. Social media usage also points to the fact that a massive percentage of Nigeria's population is now using these platforms to interact with friends, find new content and most especially discover and share music.
The question, however, is, in what ways have digital disrupted and increased opportunities for the music industry, as against the traditional means in a country like Nigeria where disposable income is still criminally low? Three major areas stand out.
Creating and engaging with fans: With the rise and popularity of social media and the emergence of digital platforms, artists are now able to grow their fan bases and by extension their markets with little to no serious effort. Unlike before, artists no longer need to expend most of their marketing budgets in creating live events, setting up media appearances and executing other experiential activities before they can interact with their fans.
In this digital age, comments, likes, downloads, and shares help artists feel the pulse of their online communities and get the necessary feedback to develop their crafts, while creating familial bonds with them. Artistes such as Mr. Eazi have taken this a step further by using this insight to create and market content that sells.
Reaching new markets: The current digital space has also helped a great deal in increasing the reach of artists. As followers on social media and YouTube views increase, these artists are gaining new brand evangelists who take the music into their own online and offline tribes; leading to more business opportunities and partnerships that increase the net-worth of these acts.
A good example is the pop star Tekno, who without an album to his name, is one of the most popular, most downloaded and obviously, one of the richest Nigerian artistes presently. The quality of his music and the reach that digital has given him ensures that his music is now so known and appreciated globally that he has been able to pen music deals with Universal Music Group and reportedly, Drake's OVO music label.
Other artists like Davido, Wizkid, and Tiwa Savage are also beneficiaries of the current digital expansion in the music industry as their songs now reach bigger markets. Cases of Americans, Russians, and Germans singing and dancing to Nigerian pop songs are now commonplace and recently, Davido sold out a 10,000 capacity concert in Suriname.
Increasing revenue for music works: A 2015 Pricewaterhouse Coopers (PWC) report projects revenue from music sales in Nigeria to hit over $88 million by 2019. These projections are to a large extent derived from the growth of music streaming services which showed total revenues of $17.3 billion globally in 2017, according to the International Federation of the Phonographic Industry's (IFPI) Global Music Report 2018.
Digital music sales and streaming platforms like MTN+, Spotify, Apple Music, Cloud9, Boom Play, Google Play Music and Deezer are giving Generation Y and Z consumers a new way to access music without having to pay the high cost that comes with outright ownership.
With a fraction of the cost of what one would have had to pay for a CD, consumers can now "rent" (stream) a song or album and even share it with their followers on social media platforms.
The monetisation channels for music are now expanded and multi-platform, meaning revenue is no longer limited to CD sales, shows and endorsements alone, but can also be derived from hundreds of local and international digital music sales platforms. What these opportunities point to is how much the marketing of music has evolved with the introduction of technology and digital platforms.
Smart Nigerian music companies have long gotten on the wings of digital to drive up their market share and music sales by remodeling traditional marketing structures and putting digital at the centre of their marketing efforts; just like the Big 3: Universal, Sony, and Warner. Results have shown that it is cheap, can be driven organically and is most importantly measurable.
Case in point: With a dedicated digital marketing strategy, rapper Reminisce's album Baba Hafusa became Africa's first rap album to debut on the Billboard World Album Chart in 2014. The total digital marketing budget? Less than $10,000.
Edward Israel-Ayide works in the music business.