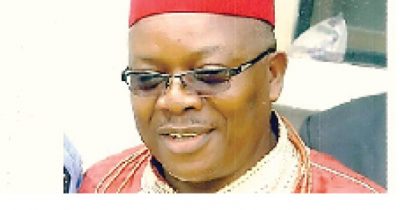 Alhaji Chief Musa Isewele is the Executive National President of Road Transport Employers Association of Nigeria(RTEAN)He speaks exclusively with Paul Efiong on how government could stop perennial fuel scarcity, why he defected to the All Progressives Congress(APC) as well how to address Herdsmen/farmers crisis among other sundry national issues. Excerpts:
As an experienced person in this sector, what is your advice to government over fuel hike/hoarding?
The government should completely hands-off fuel business and hand it over to experienced individuals, the way you get your fuel, sell to the public, by so doing there will be no scarcity. Looking back at 1974 -1975, we had three types of fuel (ordinary, super and double super) and at that time the fuel stations gave out T-shirts, caps etc to their customers, so they could continuously patronize them, due to surplus fuel in the country, but because the government is hell bent on subsidy, marketers has ravaged the system and do what they are doing now.
I went to Uromi and bought fuel at N200/litre, but a tag N145/litre on the fuel pumping machine. I bought fuel in the same Uromi and it knocked-off the fuel pump of my Lexus and Hilux cars, I had to buy a new fuel pump. At the moment, only one filling station sells good fuel in Uromi and they don't increase the price of the product.
We are key stake holder in transport sector in this country and so my advice to government is to give bailout/intervention funds to us through the ministry of labour and productivity, so that we can build our own refinery after all, they had given bail out funds to governors and other agencies. Because when they say, they have formed taskforce to ensure availability of the product, they don't include my union.
In my opinion, government should hands-off and allow individual buys the product directly, and sell that way, because most refineries are no longer working, despite efforts to revive it. If we can have the intervention funds, we build our refinery and ensure availability of the products.
Dangote is building a refinery. I watched him in an interview and he said when I finish building my refinery I will buy Arsenal football club in England. So if government can hands-off and allow individuals to be building refineries, you will see that the fuel price will crash naturally. Government should stop controlling the price of fuel, by so doing every involved persons will be threatened to stop hoarding/hiking the products, as in the case of Saudi Arabia.
What can oil marketers do to avert fuel scarcity?
They have a lot they can do to help the situation. First, let them setup a taskforce and include we that use the product, because as a transporter we cannot move our cars. If we are there, we will not allow diversion of fuel, because in places like Niger and Benin republics, there is no long fuel queues, yet Nigeria that supply them do not have fuel to use themselves, is like the father of dog that produces horns for other animals, yet has no horn.
I think the best way to tackle this issue is to mount security personnel from different agencies like EFCC, DSS, ICPC etc. and we as member at the border of Nigeria to monitor the activities, then you will see that every filling station in Nigeria will have fuel. The independent marketers will start building lies that government owes them billions, the billions that government gives to marketers for subsidy, should be used to fix roads, electricity etc. and then allow ready individual to import fuels into the country, unlike giving such right to independent marketers alone. "Any market that people monopolize is bound to hike."
Now that you have decamped from PDP to APC, what are your expectations to the election year?
The reason for my decamping is due to the newly elected governor of Edo state, Dr. Obaseke and the work he is doing.
Secondly, the PDP that I joined formerly don't have truth. I told them I do not have a candidate and I don't want to contest for any political position, but anytime election comes, we should look for the best candidate either poor or rich and he/she is duly accepted by the people and not leaders. Because of that, whenever they called for meeting, nobody will invite me, so I decided to join the APC and over 4,000 people followed me, in which we celebrated it with 7 fat cows in my residence.
Due to the criminalities in Edo state, the present governor is creating job opportunities and construction of roads, just within his first year in office and he needs supports, so I decided to give him mine. But as for the coming politics, it's unknown yet, since INEC has given out timetable and another 19 political party will also emerge. We have to watch how thing turnout, but my earnest prayer is, when the APC will conduct their convention, it should not raise crises as PDP, because everyone want to get to power.