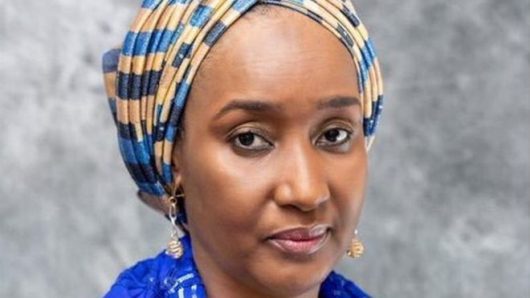 By Ikechukwu Okaforadi
The Minister of Humanitarian Affairs, Disaster Management and Social Development, Sadiya Umar Farouq, has assured members of the National Assembly that their reservations against the implementation of the Social Investment Programme (SIP) will be addressed in subsequent disbursements.
The minister, who reacted to the disagreement between the lawmakers and the executive on the SIP, said her ministry, which oversees the implementation of the programme, will address the issues raised by the lawmakers to make it acceptable to all the stakeholders.
She expressed her readiness to resolve and find lasting solutions to the controversy over the implementation of the SIP, adding that the ministry will digitize the next payment processes.
According to her, the ministry has undertaken reforms aimed at implementing a good scheme to the poor, adding that it has put up measures to effectively implement the SIP with the disbursement of packages as palliatives to cushion the effect of the COVID-19 on the vulnerable Nigerians.
She said the issues raised by the leadership of the National Assembly on implementation of the disbursement of packages to assuage the plight of poor Nigerians can be tackled in a manner that will lay to rest the reservations of Nigerians.
Farouq further explained that the ministry, in consultations with state governors, have agreed to come up with accurate data on primary schools, so as to streamline the food rationing to households.
She said the ministry has obtained a comprehensive and digitized register that will put an end to fears raised by National Assembly on both the school feeding programme and the vulnerable people.
"I assure you that by the next payment, we must have started the digitization process of disbursement" she pointed out, adding that the funds disbursed so far are counterpart funds.