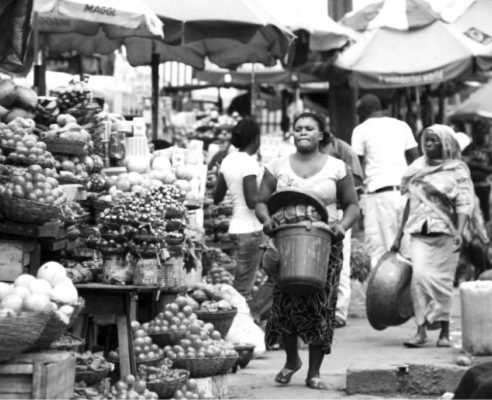 By Mashe Umaru Gwamna
The Environmental Health Officers Registration Council of Nigeria (EHORECON), took a sensitisation awareness campaign to Garki Ultra Model Market. and Jabi Motor parks in the Federal Capital Territory(FCT),to enlighten Nigerians on the importance proper hygiene
The Council made the call at the recently emphasizing that there was need to sensitizing market women on the need to maintain and keep their environment clean in order to avoid contracting diseases.
" We decided to take the campaign to the park because of the play a strategic role in transportation of wealth, material, persons, and lives from one point to the point. The sensitization was also targeted at raising awareness on LaserFever affecting some part of Nigeria states and Coronavirus outbreak that is currently afflicting China and other African and European countries.
Declaring the campaign open,the Council's Assistant Director, Environmental Health,San. Kelvin Okafor said that If there is no proper hygiene in our markets and parks there will be disaster everywhere.
A lot of peoples come to these places for various reasons and it is good we ensure that everyone understands the message so as to ensure safety for all people.
"With the movement of people there is a possibility of transferred case of infection which can arise from poor sanitation in the environment".
He added that "Poor sanitation will lead to epidemic in the market and it will affect many households and this is why EHORECON is concerned about the hygiene situation and good sanitation in the markets".
Okafor disclosed that since Nigeria is gradually upgrading by exporting foods, that if such foods failed to meet the international standard that it would be rejected at the borders, which would be a minus to the economy.
He also frowned at using tyres to burning and processes meat for human consumption also called on vegetables sellers to washing tomatoes and other vegetables with detergents leads to various affliction in the body .
He stated that there are other methods they can use that are not harmful.
"Our prayer is for everybody to join hands in the enlightenment and sensitisation programme to keep the Nigerian environment safe."
Pointing out that EHORECON has rejected the idea of open defection in the market and motor parks.
Consequently,the Assistant Chief, Environmental Health, San.Victor Eboh stressed that Nigeria has the highest number of open defecations worldwide.
"EHORECON wants to add value to our market in ensuring that our environment is kept clean always. We should not allowing people to die before sensitizing them. Lets allow them to live right, it is for us to understand that what ever happens in market affects the entire society."
While advising the traders to practice good hygiene and save their families, nation and society from outbreak of diseases.
He charged Nigerians to tie their waste inside cellophane before disposing it inside a covered container, saying that negative activities undertaken in the market would affect the larger society.
Speaking further, Assistant Director, Environmental Health San. Isah Adamu disclosed that there must environmental health office in any market for the Environmental Health Officers (EHO's) to be held responsible for hygiene issues in the market.
Adamu that EHORECON is targeting stakeholders in various segments and sectors of the economy as well as reaching out to traders and policy makers since hygiene and sanitation is everybody's business.
Earlier,the President of Ugwu women in Garki Model Market,Mrs Jessican Ugwu ,called on women and ladies in Nigeria to stop slicing vegetables in the market.
According to her cutting such also contributes contacting of disease.
Meanwhile, The Assistant Sectary of NURTW of Jabi motors park, Lawrence Fadipe said that the park was in a poor state of hygiene.
Fadipe, therefore, called on the Abuja Municipal Area Council (AMAC) to take steps aimed at improving the sanitary conditions at the park
"We that are operators here are not happy with it.
AMAC is the landlord of this place and I feel it should look into the sanitary conditions here and see what it can do for us because we are all Nigerians.
"We have been operating here for a long time. So we are appealing to the chairman to come and see what they can do.
"We have toilets here built by AMAC and people have been given the task of operating it," he added.
Also,emphasized that if the owners of cars refuse to compliance to sanitation rules they will be handled over to police.