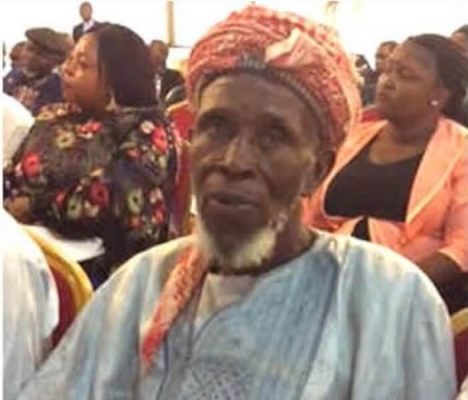 Imam Abdullahi Abubakar is a true man of God. Recently, he demonstrated, in real terms, the letter and spirit of his Islamic faith: Islam is a religion of peace. We recall that in June this year, violence erupted in 3 local government areas of Plateau State. Barkin Ladi is one of the three. Gunmen, suspected to be herders reportedly killed over 100 children and the elderly in night attacks. The police later confirmed the death toll to be 50.
However, who carried out the attacks and the controversy over the number killed are not the subject of today's Peoples Daily comment. What is was what imam Abdullahi did during those hairraising days of utter medlam. According to the United States Embassy in Nigeria, Abdullahi "rescued about 300 Christians" from the hands of their attackers in Nghar Yelwa in Barkin Ladi. The report did not say who the assailants were. Identifying the attackers is the task of security agencies. Our prayer is that they are sought and brought to trial quickly.
What makes Abdullahi's story special is not that he spoke up for peace. No, we have seen many a man of God preach peace in the daytime, only to turn the blind eye to nighttime atrocities perpetrated in the name of religion. However, Abdullahi stood a stand outside this hypocritical pack. He risked his own life to save other lives, even those not members of his own faith.
U S. Embassy charge d'affaires David Young spoke of Abdullahi's spectacular deed when he addressed a peace and security conference late last month in Jos, the Plateau capital. Said Young, "Let's see what the imam did to be a challenge for us. Let's risk our lives for the peace." He continued, " The killing of innocent people is simply not acceptable, whether in Plateau, Zamfara, Benue or Borno or Taraba. We as a people should submit ourselves to God."
It is shocking that Abdullahi's exceptional work did not receive the mention it deserved in the Nigerian press at the time it happened. It is to come from a foreign source. Is it a case of a prophet not being recognised by his people? We, at Peoples Daily, are as much embarrassed by this as should our sister news organisations. However, we make haste to commend Abdullahi's humanist spirit and urge him to keep it up. We pray that the Plateau government and the federal government will see a sense in honoring this icon of peace one way or another.