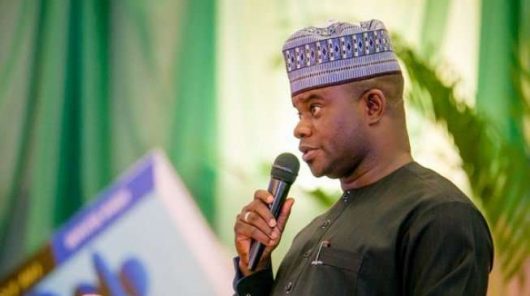 From Yakubu Mustapha Minna
Three persons sustained various degrees of injury in a tanker fire in Maje town near NNPC in Suleja local government of Niger state.
The incident occurred at the weekend when a tanker loaded with fuel products fell and caught fire, burnt down10 houses and 40 shops.
Our reporter gathered that one of the injured is critically ill and currently receiving treatment at Gwagwalada Specialist Hospital.
While speaking in an interview, one of the injured, Abdulkadir Abdulhamid explained that he was returning from work when the tanker exploded with flames.
Abdulhamid who sustained severe burns in the face and hands said, "I came from work at about 7pm, I dropped from the car and was moving towards my house when the fire exploded and I saw fire everywhere".
The village head of the community, Aliyu Saidu named those injured as Isah Magaji, Abdulkadir Abdulhamid and Tijani Ibrahim who sustained very high degree of burns and rushed to Gwagwalada.
Speaking on the incident, Senator David Umaru representing Niger East at the National Assembly has called on the federal government to take more drastic action in ensuring the safety of host communities to NNPC depots in the state especially that of Suleja.
The lawmaker in whose constituency the incident occurred stated this during sympathy visit to Maje community to commiserate with the victims of the incident.
He regretted that a similar incident had occurred about a week ago in Kwamba area of Suleja as a result of which two people died, adding that the hazard caused by the tanker drivers in the vicinity of the depots has become unbearable.
According to him, "I must say that I am completely devastated with the magnitude of damages done by the fire incident. As you know, must of the time this road would be completely block with fuel tankers loading at the NNPC depot which is similar to what is happening in Apapa Lagos.
There is no reason for us to allow this kind of disaster to happen only to sympathize with victims. Concerted action needs to be taken in the case of Suleja in Niger state, government should take drastic action to avoid reoccurrence of this kind of disaster in these communities hosting the NNPC depots"
Meanwhile, the Niger State Governor. Alhaji Abubakar Sani Bello has warned that hard time awaits drivers of heavy duty trucks and articulated vehicles parking illegally and indiscriminately on highways in the state.
The governor handed down the warning yesterday by his deputy, Alhaji Ahmed Mohammed Ketso after commiserating with victims of Maje fire inferno which followed incessant accidents caused by the indiscriminate and illegal parking by the trucks leading to collateral damage and wanton destruction of properties.