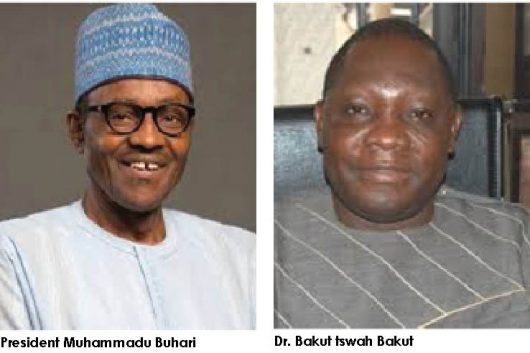 In order to domesticate Peace architecture at the grassroots, the Institute for Peace and Conflict Resolution (IPCR) hosted a seminar in Gwagwalada, a suburb of Abuja on the Infrastructure for Peace (I4P) project on grassroots peace platforms and capacities meant to woken the consciousness of women and youths in our society on peace building. Ochiaka Ugwu was there for Peoples Daily Newspaper.
It was a day to remember as Institute for Peace and Conflict Resolution (IPCR) as part of its mandate to promote peace building amongst Nigerians decided to take peace building to the grassroots or in a simple term, taking peace message to the rural peoples.
While delivering his welcome address, IPCR Ag Director General, Dr. Bakut tswah Bakut who brought peace greetings to the participants said he was most delighted to welcome the representatives of the Federal lawmakers, state Government, Security Chiefs, the royal fathers, and all the participants from various women and youth organizations and communities in the Senatorial District to the seminar on peace building for youth and women in the senatorial district.
Bakut informed that the seminar is taking place simultaneously in three other states of Anambra, Ekiti, and Plateau, saying that considering the spate of violence in the country the onerous efforts of the Federal Government to prevent and manage violence in the communities, it appropriated for the project titled: "THE INFRASTRUCTURE FOR PEACE (MP) PROJECT ON GRASSROOTS PEACE PLATFORMS AND CAPACITIES FOR YOUTHS AND WOMEN SEMINAR".
He noted that their implementation intervention on this project are two-pronged: firstly, direct capacity building of stakeholders like the audience seated in the event and secondly, the setting up of a grassroots peace platforms which entails an office space in the locality from where the Institute can regularly interface with community stakeholders on matters of conflict prevention through capacity building and resolution.
He maintained that IPCR is the government agency with the responsibility of tackling the perennial sociopolitical and ethno-religious conflicts in Nigeria and Africa through evidence-informed research and policy recommendations.
Continuing, Bakut stated that IPCR also engages in advocacy and promotes peace building and conflict prevention through capacity building and partnership with local and international stakeholders.
Bakut revealed that between 2000 and now that IPCR has capacitated a wide range of beneficiaries in both public and private sectors that included government officials, lawmakers, women, youth, religious, traditional and community leaders; and a host of others.
According to Bakut, "There is strong evidence that suggests positive change in the behaviour, attitudes and perceptions of the programmes' recipients and they have gone to trickle down the gains in their respective communities and institutions.
"Today's seminar on peace building for women and youth is one of the pillars of the Infrastructures for Peace (I4P). I4P is the United Nations' concept that encourages the creation and reinforcement of peace structures at all levels of society in member states for the purpose of conflict prevention, management and resolution.
"As a member state, Nigeria through the Institute embraced the initiative to manage and mitigate the threats of violent conflict in the country. You will agree with me that, in recent weeks, the level of violence is disturbing and as part of its mandate, the Institute is meeting with relevant stakeholders like you to help support the setting up of the structures for peace and security in our communities.
"By this, it is our belief that when the skills, capacities, resources and tools as individuals and organizations work together, it would help build constructive relationships and enhance sustainable resilience of our societies against the risks of relapse into conflict. It is by so doing that Nigeria will begin to experience some significant reduction in criminal and conflict violence.
"Therefore, IPCR is determined to provide structural capacity for peace support in practice. Through coordinated planning, you are going to be responsible in promoting peaceful coexistence, tolerance and resilience in your various communities and IPCR Will oversee how these structures will deliver better result for all.
"It is in the spirit of this goal that the seminar was designed. The seminar is aimed at educating and raising awareness of community members such as women and youth on I4P and the need to build peace. In addition, the seminar is going to provide key insights on the concept and how I4P processes will be implemented.
"To create I4P in practice, the Institute has engaged experienced scholars and practitioners to break it down for you. These resource persons will explain what, why, where and how of the concept and our responsibilities should be in disseminating the idea and organizing ourselves to build the structures and make them functional. Similarly, the seminar will introduce participants to a range of roles; community stakeholder could play to develop I4P.
"At a time of increasing socio-political violence, active groups of individuals and organizations can provide effective and efficient platforms for dialogues and for non-violent resolution of differences. You hold a critical key to how far a conflict could be prevented, managed or resolved.
"As a first stop to create these peace structures, IPCR is opening an office in this senatorial district to facilitate the peace structures and coordinate various groups and organizations working towards community cohesion and resilience. It is expected that you would take advantage of this opportunity and begin to bring positive changes to your individual lives, places of work, organizations and communities.
"I look forward to continuous and harmonious working relationships between your communities and lPCR so that we can make more positive impact on the lives of the People and drastically reduce the rates of violent conflict in the country" Bakut said.
Also speaking, House of Representatives Member-elect for Abaji, Gwagwalada, Kuje, Kwali Federal Constituency otherwise known as Abuja South, Hon. Hassan Sokodabo stressed the need for all hands to be on deck for lasting peace in the society.
Hon. Sokodabo stated that peace building is everybody's business informing on how he has started mainstreaming peace in his own little way to ensure a peaceful society.
The Bishop of Gwagwalada Diocese (Anglican Communion), Bishop Moses Adewale said that peace is vital in any human setting noting that it was possible for people to gather at the occasion due to relative peace Gwagwalada is enjoying.
He therefore, tasked women to always promote peace given the fact that they are home makers.
Speaking during the event, a Chief Research Fellow and National Coordinator for I4Peace Project of the Institute, Dr. Joseph Ochogwu who said he was privileged to be in the seminar to rob minds with stakeholders on how best to mainstream peace in our various communities stated that the seminar is about looking at the area where peace can be built for the good of the people.
Dr. Ochogwu also said they focus on structures like families, schools and other human set-up to build peace and create structures where there is none.
He noted that as humans who need to have a peaceful setting to develop, there is every need to strive to have peace all the time.
Presenting a paper titled, "Peace Building in Fragile Local Communities: Role of Women and Youth" Bar. Aba Ejembi urged the participants to always love themselves as love conquers all.
Ejembi noted that peace is vital for any meaningful development to take place in a given society like ours.
In his paper presentation titled, "Community Stakeholders as pillars for the Infrastructure for Peace" Dr. Francis Onuh tasked the stakeholders and opinion leaders in the community to always strive for peace as their action and inaction speaks volume in their respective enclaves.
One of the participants, Madam Lucy Ene Onah said that as a woman, her take home from the seminar was to go back to her church group and educate them on how best to build peace in their various homes which was the first unit of the society.
Another participant, Rev. Gwomma Allahnanan said that the seminar has imparted more knowledge on how best to be a peace maker anywhere everywhere.
However, the seminar came to a close with most stakeholders and participants resolving strongly to out peace building mechanism in their various communities to ensure a safer and prosperous society for all.