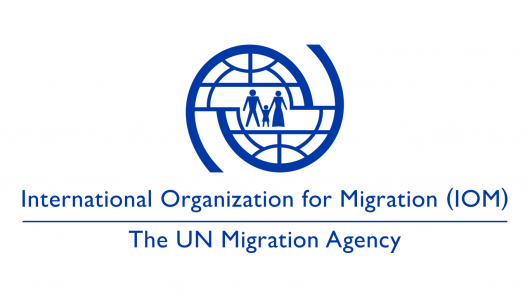 By Miriam Humbe
The United Nations migration agency, the International Organization for Migration, (IOM), has said that it is partnering the Ministry of Labour and the Lagos Chamber of commerce and Industry (LCCI), to organize a job fair at the end of September where Libya returnees will have the opportunity to meet private sector leaders in Nigeria and search for job opportunities to match their skills.
IOM said this in a statement it released following a five-day training organized in Lagos under a joint initiative funded by the EU and implemented by IOM in collaboration with the Government of Nigeria, to equip Nigerian returnees from Libya to learn the ropes of business development.
The training offers in-kind reintegration assistance to help some returning migrants start their businesses. Some of the businesses already in motion include poultry farms, beauty salons and grocery shops. Reintegration assistance may also comprise medical treatment, education support and job placement.
The EU–IOM Joint Initiative for Migrant Protection and Reintegration is a three-year programme that has helped close to 10,000 Nigerian women, men and children return home voluntarily from countries such as Libya. The EU-IOM Joint Initiative, funded by the EU Emergency Trust Fund for Africa, covers and has been set up in close cooperation with a total of twenty-six African countries, including thirteen across West and Central Africa.
Some of the beneficiaries speak: "Before I travelled to Libya, I was into phone sales and repairs and palm oil production, but I left my business to migrate due to challenges like power outages," said Onyekachi as she stood in a room full of fellow returnees.
"With this training, my dream will come true because I have been grouped into an agriculture-based business." Onyekachi is one of 273 Nigerians returning from Libya who are attending this week's (27-31 August) business skills training in Lagos as part of their reintegration assistance organized by IOM, the UN Migration Agency.
The Training on Business Skills and Cooperatives for Returned Migrants is the 21st event held in Nigeria targeting returnees who wish to start businesses in their communities of origin. Since April 2017, 2,051 Nigerian returnees (1,130 male and 921 female) have participated in business trainings in Lagos, Edo, Nassarawa, Kano and Kaduna States, where they learn about the types of businesses they intend to launch, whether individually or in groups.
In addition to collective reintegration schemes, other returnees will be supported under community-based projects, such as fruit juice, palm oil, palm kernel and plantain processing factories in Edo and Delta States — where most assisted returnees originate from.
These projects are intended to benefit not only the individual returnees but also their communities of origin. "The training is now focused on having more sustainable businesses and not just regular trading, buying and selling. We are concentrated more on agriculture-related businesses because they are more sustainable and will add more value to the returnees' communities," said lead trainer Osita Osemene after the first day of activities.
"We also have stories of returnees like Anita from Benin City, who has started her palm oil produce business under the individual reintegration scheme, and another group of returnees who started a fish farming business," she added".