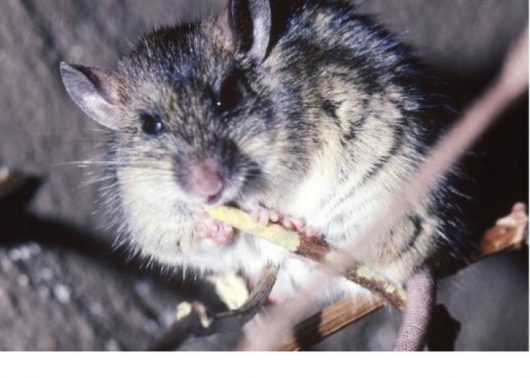 … Minister charges Councils' chairmen to up sensitisation
By Stanley Onyekwere
Uneasy feeling as first suspected case of Lassa fever disease has been recorded in Bwari Area Council of Abuja, the Federal Capital Territory (FCT), since the recent outbreak of the dreaded disease in some parts of the country.
It was gathered that the suspected infected person ( no name given) who was sick and sought medical care in Kubwa area of the Council , have been placed under strict observation and analysis for proper verification, confirmation or otherwise.
Making this disclosure yesterday, the FCT Minister of State, Dr. Ramatu Tijjani Aliyu said although it is yet to be authenticated, but the suspected individual has been quarantined.
Aliyu who spoke at the flagged off Lassa Fever and Corona Virus sensitisation and awareness campaign in Gwagwalada Area Council of the Territory, charged all the six Area Councils' chairmen to scale up the initiative, aimed at mitigating the spread of the scourge.
She equally enjoined religious leaders, traditional institutions and civil society organisations to join hands in the sensitisation campaign, as the battle against these global diseases should be the collective responsibility of both government and personal commitment.
According to her, it is important to remind parents and caregivers to ensure that they follow all the preventive measures such as intensive advocacy and promoting good environmental and personal hygiene, to discourage rodents from entering homes and markets and having access to food stuff.
Her words: 'It was rumoured in Bwari and Kubwa, but it is yet to be authenticated but one person has been quarantined. This is telling you that it is not far from you , you could be the next.
" The implication is that one person in the household get infected by lassa fever or coronavirus, it is disastrous so we have to scale up hygiene in our homes. Endeavor to wash your hand always.
"I urge the chairmen of the six area councils to take up the challenge and those of them who have started awareness campaign to prevent any outbreak of lassa fever in their domains should please continue and up scale the awareness to nooks and crannies of the councils."
The Minister therefore pledged the FCT Administration's commitment to all activities aimed at strengthening the awareness and prevention of Lassa fever and corona virus diseases and outbreaks in FCT, while reminding parents and caregivers to ensure that they follow all the preventive measures.
Earlier in his remarks, chairman of Gwagwalada Area Council, Hon. Adamu Mustapha Danze, commended the FCT administration for taking proactive steps toward curbing the outbreak of Lassa fever and corona virus in the territory.
He observed that taking the campaign to market women was a step in the right direction, adding that when women and mothers take leadership positions in matters of public health importance, the results are usually great and rewarding to families and society at large.
Also speaking, the Director of Public Health of Health and Human Service Secretariat, Dr. Okechukwu Josephine, revealed that Lassa fever is an epidemic prone zoonotic disease, adding that it is an acute viral illness, a haemorrhagic fever that was first reported in Lassa community in Borno state, where two missionary nurses died from an unusual febrile illness.
She noted that the Department has intensified enlightenment campaign against the menace, in order to mitigate its impact on the society.