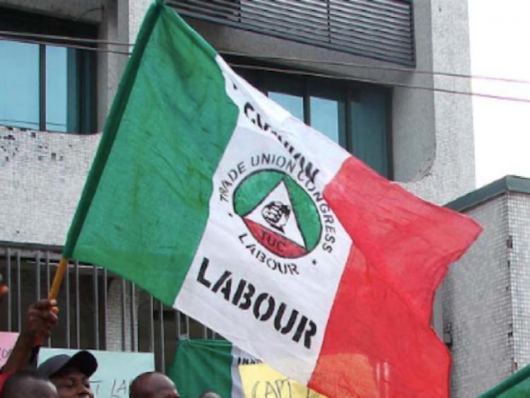 By Ese Awhotu
A truce meeting between the Federal Government and leaders of various labour unions in the country has ended in deadlock.
The meeting, said to be a last minute effort by the federal government to prevent a nationwide workers strike, was held in Abuja yesterday.
The meeting was at the instance of the Minster of Labour and Employment, Chris Ngige, to work out a way of averting the strike.
However, the Nigeria Labour Congress (NLC) President, Ayuba Wabba, said after the meeting that the failure of both parties to reach an agreement on the issues raised means the strike will still proceed as scheduled.
In his earlier briefing before the meeting, Mr. Wabba said the strike, scheduled to start at 12:00 midnight yesterday, will be total and comprehensive. The NLC has, therefore, asked workers across the country to prepare for an indefinite warning strike effective from midnight.
"In compliance with this mandate, all workers and private sector at all levels across the country have been directed to comply.
"All public and private institutions, offices, banks, schools, public and private business premises including filling station are to remain shut till further noticed," he said.
The NLC is embarking on an industrial action over what it describes as the failure of the Federal Government to honour their ultimatum on the new minimum wage.
Last Thursday, the NLC resolved to commence an indefinite nationwide
strike after the expiration of the 14-day ultimatum issued on September 12, which elapses yesterday.
The organised labour is alleging that its request to reconvene a tripartite committee on the national minimum wage for workers was not met, and the leaders have cautioned the Federal Government against foot-dragging on the new minimum wage.
President Muhammadu Buhari had in November 2017, inaugurated a tripartite committee to negotiate a new national minimum wage for the country.
The union is also asking its affiliates and state councils to mobilize their members nationwide to ensure total compliance.
NLC is demanding an upward push from N18,000 to N56,000 as minimum wage.