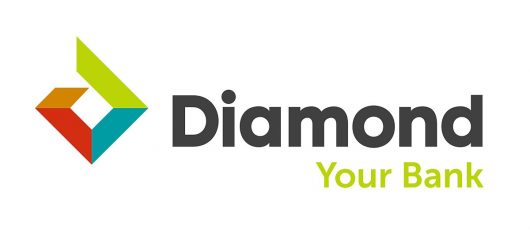 By Etuka Sunday
In line with its commitment towards boosting savings culture and promoting financial inclusion in Nigeria, leading retail lender, Diamond Bank has rewarded 1,016 customers in its 3rd DiamondXtra quarterly draw.
The draw which held over the weekend at its Mobolaji Bank-Anthony branch in Lagos, attracted some of the bank customers, journalists, and staff of the bank and some past winners who shared testimonials of how Diamond Bank has improved their lives through the Savings Xtra promo.
Also on hand to witness and confirm the transparency of the draws were members of regulatory bodies from KPMG and CPC.
The star prize of a brand new car was won by Mrs. Uche Ann Daniel, a customer from Festac branch, Lagos. Other winners includes, Bello Bashir, who won the education grant for five years and three winners of a rent grant worth N1 million each, other prizes won includes, salary for life and other cash prizes in the draws.
Speaking at the event, the Head, Regional Businesses, Lagos Directorate, Diamond Bank, Mr. Chris Ofikulu told journalists that: "In this environment, we really do not have a culture of saving so it is an opportunity for us to encourage people to save. This account is a savings extra and that means that as you are saving, you also have the opportunity to also win. And also this draw is for our loyal customers who have been saving money; this draw gives you the opportunity to win. So this promo is a way we encourage people to save and also give back to the society."
Buttressing Ofikulu's point, head, consumer liability products, Osita Ede, said that DiamondXtra Season 10 promised bigger and better rewards for the customers of the Bank, saying that the DiamondXtra draws rewarded a total of 1,016 customers out of which the star winner of a brand-new car emerged.
"The DiamondXtra reward scheme is open to new and existing customers and all you need to do is to visit the nearest Diamond Bank branch, open a DiamondXtra account and fund it with N5,000. The more the multiples of N5,000 you save, the higher your chances of winning.''
He assured customers that the bank would constantly seek robust platforms and initiative such as this to reward their loyalty.
A representative of the KPMG, the audit firm in charge of the validation process, in her address assured that a regulated process was put in place for picking eventual winners and those qualified for the promo, adding that the winners were selected from a pool of electronic tickets belonging to DiamondXtra Savings subscribers who had balances in the account.
The Bank encouraged customers to cultivate the savings culture because that is what the Diamond SavingsXtra account seeks to promote, stating that Diamond Bank Plc would not relent in its efforts to create mutually beneficial relationships between the bank and customers through its services and offerings.