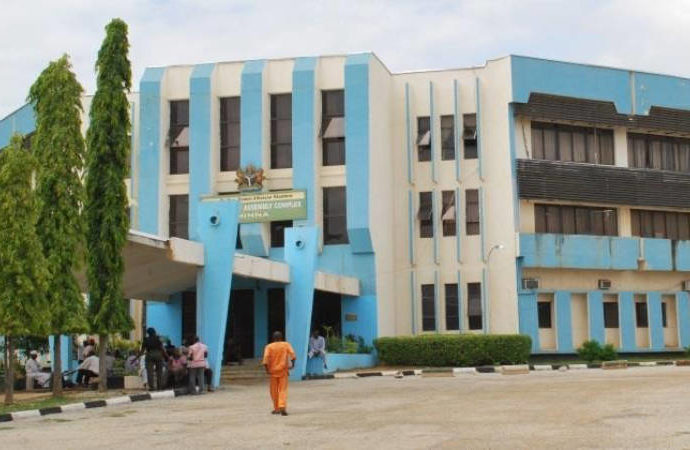 From Yakubu Mustapha, Minna.
The Niger State House of Assembly members have unanimously resolved in its executive session to sworn in the  only Peoples Democratic Party (PDP) elected member who is representing Agaie constituency Hon Yahaya Abdullahi in its next legislative sitting.
Speaker of the Assembly, Hon Abdullahi Bawa Wuse made the clarification yesterday in a press briefing at the assembly complex following the crisis that erupted at Agaie local government over alleged deliberate efforts to refused him.
Wuse described the protest in Agaie as very unfortunate and uncivilized noted that court should be the best option to always proved once arguments hence had agreed to sworn in the member at the next sitting of the house.
According to him, "house of assembly is convince beyond no reasonable doubt to go ahead unanimously to sworn in the Agaie elected member, am very concern about getting this issue over" he stated.
Wuse stated that they have been conscious and careful the matter by ensuring that the due processes are followed by the assembly hence had refered the matter to Ministry of Justice for advised who has given the GI ahead for the sworn in of the member.
He emphasized that the ongoing renovation of the entire complex of the state assembly has slow down the activities of the assembly called for patient with the members while assuring Nigerlites that the 9th assembly will be one of the best in recent time in the state.