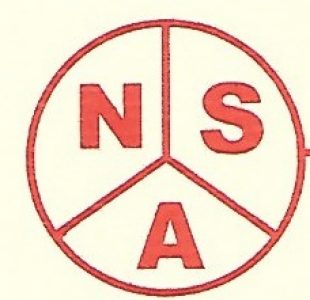 By Etuka Sunday
Nigerian Statistical Association (NSA) has urged President Muhammadu Buhari to assent to the Chartered Institute of Statisticians of Nigerian (CISON) bill currently before him.
NSA said the bill was not assented to, more than two years after its passage by the National Assembly.
A Communique issued by the NSA at the end of its 42nd Annual Conference held in Awka, Anambra State, said, Government does not look inward to utilize resounding crop of resources in terms of professional statisticians internally before hiring experts.
It pointed out, that emerging challenges of policy/programme implementation aimed at diversifying the economy; Research and Development in Science, Technology and Innovation (STI) activities not given proper attention by Government; and Upsurge in demand for data analytic services and professionals.
It therefore, recommended that Government should re-introduce Statistics as a core subject in the secondary school curriculum;
Government should create enabling environment to encourage private sector participation to open up the oil and Gas sector and expand investment opportunity space across the entire value chain;
State Governments that are yet to enact their statistics laws are enjoined as a matter of urgency to do so and all states are enjoined to implement the Statistical Master Plan to the letter;
Governments at all levels should make adequate provisions for the funding of Statistics and consequently make use of the results of such exercises, in the design and implementation of programmes for the citizenry;
Governments at all levels should also leverage on the infusion of statistics and ICT by working progressively towards e-government. This would ultimately encourage easier dissemination of statistics as well as enhance ready access to vital information on government activities as against what is currently on ground;
Government should improve funding in Science/Technology education to attain maximum potentials of the ERGP through human capital development;
Government should vigorously make use of big data to promote economic growth and development
Tertiary institutions should develop curriculum to enhance the teaching of Data Science as a course.
NBS, MDAs and others should use indigenous manpower; and the President of Nigeria, His Excellency Muhammadu Buhari GCFR is urged to assent to the CISON bill.
The Conference witnessed the presentation of awards to the winners of the first Nigerian Statistical Association Competition for Undergraduates held in May 2018 in which 20 tertiary institutions in Nigeria participated fielding 2 students from the department of Statistics along with a lecturer each who served as jurists.
The University of Nigeria Nsukka won the first prize, Usman Danfodio University came second while Nnamdi Azikiwe University came third with a cash rewards of N100,000; N80,000 and N70,000 respectively. The overall best student in the competition Nda P. Aniette from Akwa Ibom State University Uyo, won a cash prize of N50,000.
The Pre-Conference attracted 101 participants while the main Conference recorded 368 participants.
A total number of one hundred new members were inducted. Subsequently, election to the Governing Council was peacefully conducted after the business session. The following officers emerged to pilot the affairs of the NSA 2018 – 2020.
Prof. S. I. Onyeagu, President;
Dr. G. U. Ebuh, Vice President I; Prof. S. U Gulumbe, Vice President II; Dr. O. T. Arowolo, National Secretary; and others.
The following observations were raised: The Goals of National Statistical System (NSS) to produce relevant, objective and accurate statistics to keep users abreast with developments in the emerging frontiers has not been realized; in particular the enactment by States of edits to enforce the States Statistical Master Plans.
Funding of Statistical activities remains jettisoned by governments and stakeholders.