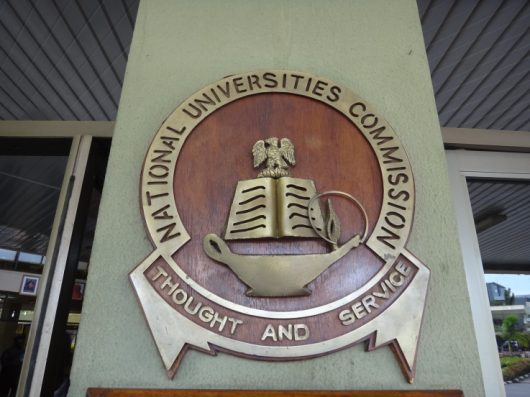 Maryam Abeeb, Abuja
The National Universities Commission has ranked the Federal Polytechnic, Offa, Kwara State, as the best affiliated tertiary institution in Nigeria.
This was disclosed during an interactive session organised by the National Universities Commission in Abuja recently.
A statement by the Public Relation Officer of the Federal Polytechnic, Offa, Olayinka Iroye, said the NUC, at the meeting, declared the institution, which is affiliated to the Federal University of Technology, Minna in Niger State, as the best in it last assessment report.
The statement said the NUC declared the polytechnic as the best in performance with a grade of 99.3 percent out of 104.
It said the acting Director of Inspection and Monitoring, Mrs Agnes Bamgbala, announced the result in her report read at the meeting.
Iroye said following the NUC approval in 2018, the polytechnic commenced the Bachelor degree in Technology programmes in four courses: Computer Science, Food Science Technology, Electrical Electronics Engineering Technology and Mechanical Engineering Technology.
He said the school took off with 65 students, adding that it was now ready for the matriculation of the second set.
Iroye, who described the achievement of the school as well deserved, said the polytechnic would not relent in it efforts to put the institution at the forefront in academic excellence, stable academic calendar and staff welfare as well as research and development.