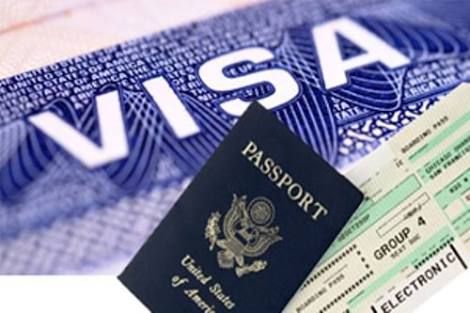 President Donald Trump of the United States, a week ago, put Nigeria on an expanded list of countries whose nationals are banned from entering the United States. The reason given for Nigeria's inclusion is its alleged failure to meet the security and information sharing standard of the US. While the ban on visas stops immigration of Nigerians to the US, it exempts government officials. Also affected are Eritrea, Sudan, Tanzania, Kyrgyzstan and Myanmar. The ban comes into effect February 21.
Nigeria's inclusion on the ban list has received knocks from Nancy Pelosi, Speaker of the US House of Representatives. According to her, the list contravenes American values and poses a threat to the US' security as well as the rule of law in the US. She said in a Tweet, "The Trump Admin's expansion of its un-American travel ban is a threat to our security, our values and the rule of law. Barring more than 350 million people from predominantly African countries from travelling to the US, this rule is discrimination disguised as policy."
Pelosi, who is a Democrat, said the House would move against the ban list, which has been termed as religious discrimination because it targets countries with large Muslim populations. "In the coming weeks, the House will bring the NO BAN Act to the floor to prohibit religious discrimination in our immigration system and limit the President's ability to impose such biased and bigoted restrictions."
Reacting to the ban Saturday, President Muhammadu Buhari, said Nigeria would work to fix the security lapses that led to the ban. He said he wanted Nigeria to have "productive relations" with the US. To that effect, he has appointed a minister to lead a committee to "study and address" the new visa requirements. A government delegation also is expected meet with US immigration officials this Wednesday in Washington DC.
We understand America's concerns over Nigeria's security challenges and their implications for American lives and interests. However, we do not believe a ban on Nigerians is a solution. What is needed is for Washington to strengthen the existing cooperation between the two nations towards fighting terrorism, banditry and kidnapping in Nigeria. Besides, the Trump administration should take note of the Nigerian government's resolve to "fix the security lapses" the US has given as the reason for the ban. Millions of innocent, law abiding Nigerians must not be made to suffer for the crimes of few others. Trump should rethink this religious profiling of Nigeria in the interest of mutually "productive relations".