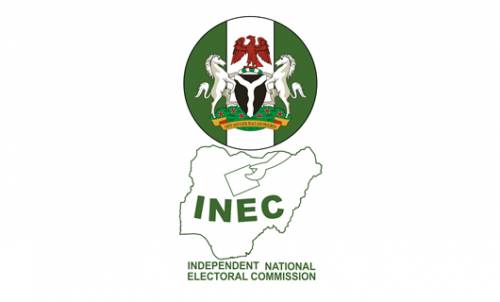 From: Oluseyi Dasilva, Ilorin
The Kwara State Resident Electoral Commissioner, Alhaji Garba Madami, has denied the allegation that some Independent National Electoral Commission (INEC) officials in the state register only members of a particular political party in the ongoing Continous Voter Registration (CVR) exercise in the state.
Fielding questions from journalists during a media chat at the correspondents' chapel of the Nigeria Union of Journalists (NUJ) at the weekend, Alhaji Madami, said that he was no aware that an INEC staff could do such a thing in Kwara State.
He however agreed that he is relatively new in the state and is yet to know all that has been happening in details, but promised to set up an inquiry into the allegation and would surely get to the root of the money.
The INEC commissioner said that his is a detribalized Nigerian who strongly believes in the rule of law and would not allow any Nigerian to be deprived of his fundamental human right on the basis of religion or party affiliation.
He also promised that he would get the registration exercise closer to the people of the state to increase level of awareness and create ease of registering potential voters because, according to available records, Kwara is second lowest in the number of states with lowest response to voter registration.
The Electoral Commissioner, who said that it is obvious that Kwara state would be the cynosure of all eyes during the 2019 general elections, judging by political actors, recent defections and number of aspirants in the state, added that his mission was to achieve free, fair and credible polls that would be applauded by all stakeholders.
He advised Kwarans to shun violence, saying that they should not see the coming election as a do-or-die affair.
"No politician is worth dieing for. We should all join hands to sustain and maintain peace and harmony that this state has been known for. This is more so because there's nothing that can be achieved without peaceful environment", he said.
Reacting to complaints about alleged discrimination based on political affiliation and religious inclination by some INEC officials at some registration centres in the state, the INEC boss said that such acts would not be tolerated, adding that the reports would be investigated.
He also said that measures to contain anxiety over registration or collection of PVC by enthusiastic eligible voters had been mapped out, assuring that there would be an improvement.