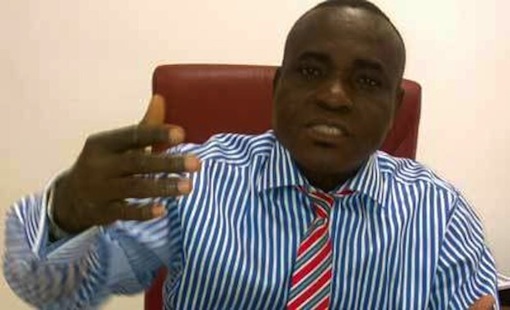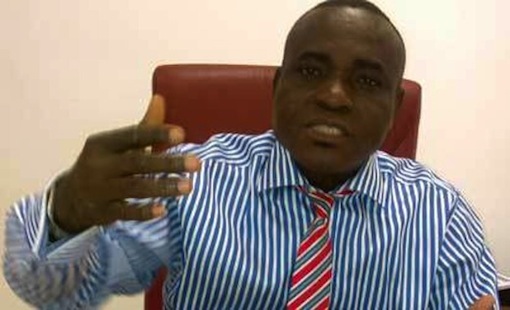 By Lawrence Olaoye
Senior Special Assistant to the President on National Assembly Matters, Senator Ita Enang, has expressed confidence that the ruling All Progressives Congress (APC) will win the Saturday's Oresidential and National Assembly election without hassles.
Enang, who spoke with State House correspondents on Wednesday, hinged his confidence on the achievements of President Buhari's administration; the vigorous campaigns of his party, the All Progressives Congress, APC; and the president's fair treatment of all parts of the country.
"From the campaigns on the field, all the fillers we had, the support we had from the East, the West, the South, the North and all parts of Nigeria and the words of the president, the capacity of the campaign team and campaign machinery, the intellectual and intelligent words, words that hold and convince Nigerians that President Buhari is the best person to go for a second term as president.
"This makes us confident and I am sure that in every state of the federation, President Buhari was able to show what he has done for that state.
"In every state of the federation the president showed that he was not partial, that he is not in any manner tilted against one state of the country or favouring another part of the country. He has shown that he is president for all and exclusively for none."
The presidential aide said that President Buhari has identified with all, including the poor, the rich, the disabled and even those who could be called the low of the society.
"With this, we are sure that we will win the election and the APC will come up with the majority of the members of the House of Representatives, great majority in the Senate and President Buhari of the APC will be declared as president of the Federal Republic of Nigeria."
Enang said that President Buhari has exhibited the character of a true democrat by not interfering in the work of the Independent National Electoral Commission, INEC.
He said that the president and the electoral body were not "working in tandem to postpone the election.
On whether there should be sanctions for the INEC for postponing the elections despite the long period it had to prepare and the support given to it by the president, Enang said the best that could be done was to move forward and let the elections be conducted.
"The best we can do is to make sure that we consciously give maximum support to the INEC.
Dismissing allegations that the Resident Electoral Commission (REC) in Akwa Ibom State, Mike Iguni, could be working in the interest of the government of the state, Enang said it did not matter and would not affect the outcome of the election.