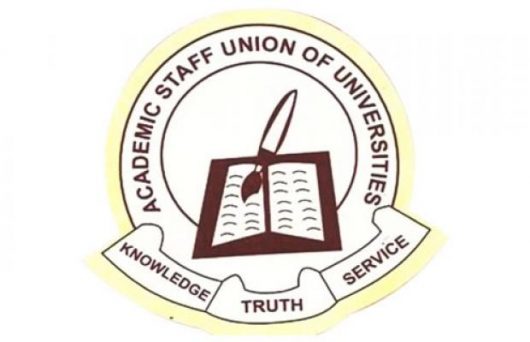 By Ese Awhotu
The Federal Government and the Academic Staff Union of Universities, ASUU will today hold a reconciliatory meeting geared towards resolving issues that led to the ongoing strike by the union.
Minister of Labour and Productivity, Dr Chris Ngige would preside over the meeting.
A statement by the Director at the Ministry of Labour and Employment, Iliya Rhoda, said; "Furtherance to efforts at resolving the on-going industrial action embarked upon by the Academic Staff Union of Universities, the Minister of Labour and Employment, Chris Ngige, is scheduled to hold a conciliatory meeting with the executive of ASUU."
Recall that ASUU president, Prof Biodun Ogunyemi, had said at the end of the last meeting held at the Ministry of Labour and Employment that both parties agreed to adjourn until today after the leadership of the ASUU must have met other members to discuss the new government position of its demands.
His words; "We have set of information for our members. Until we tell our members. We are making progress and the progress we are making is for everybody's interest and stakeholders will benefit at the end of the day. We will be meeting on Thursday (today). We have trashed all grey areas so the progress we have made must first be related to our members."
The university lecturers had on November 5, embarked on strike, demanding for the implementation of the 2009 agreement it entered into with the Federal Government.
The lecturers are also calling for the full implementation of the Memorandum of Action agreement with the Federal Government in 2017; improved working conditions and welfare package; and upgrade of facilities in universities across the country.
According to Ogunyemi, the strike is not to short-change neither the students nor the parents and other key stakeholders but to save the country's university system from collapse.
"We want to call on our students and parents to show understanding with our struggle as we are in this together.
"The whole essence of this struggle is to ensure that our students get worthy and deserving certificates that they will be proud of anywhere they may find themselves in the world.
"The struggle is to ensure that we save Nigerian universities from going the way our public primary and secondary schools have gone.
"Today, most parents are sending their children and wards to private primary and secondary schools around the country because of the perceived or alleged falling standards.
"We do not want our universities to go same way because a lot of our parents may not be able to afford the private university fees,'' he said.
The ASUU boss added that there was an urgent need for both the Federal and State Governments to reconsider their approach toward the development of universities in the country, to avoid an outright collapse in the near future.