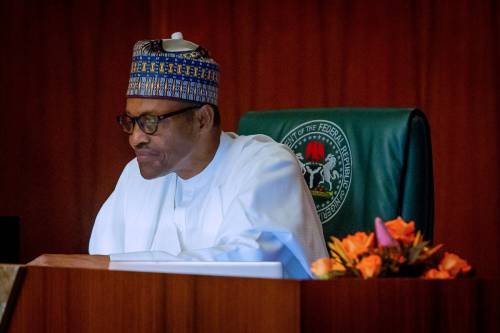 During the week, the Federal Government directed all ministries, departments and agencies (MDAs) to publish summaries of their financial inflows and outflows every day. President Muhammadu Buhari gave the directive on Monday at the launch of the Financial Transparency Policy and Implementation Guidelines in Abuja. He was represented by Mr. Tayo Alasoadura, the Minister of State for Niger Delta.
The President said the directive was part of an effort to encourage transparency and accountability in public finances. He said, "The government has committed to full implementation of the Freedom of Information Act 2014 so that government-held datasets can be availed and used by the mass media and the public at large. All MDAs are required to promptly respond to additional requests for information beyond what is published.
"With these reports, the treasury will publish payments of at least N10 million while all MDAS must publish payments above N5 million made out of all public funds under their purview. The reports must include the MDA responsible, the beneficiary, the purpose and amount of each payment. Accounting Officers are responsible for providing answers to any questions from the public relating to transactions completed by entities under their charge.
"All MDAS must publish monthly budget performance reports. These reports must include the performance of the budget by various dimensions, including MDAs, functions and economic activities performed by all federal government agencies. These reports must be ready within seven days after the end of the month."
At last, the Federal Government is taking the needed steps to enforce the FoIA, five years after the enactment of the legislation aimed at making governance more transparent and accountable to the people. It requires MDAs to set up freedom of information bureaus manned by experts to attend to journalists and other persons who have inquiries to make. The Act prescribes penalties, including fines and imprisonment, against officials who fall foul of the Act.
Regrettably, this legislation looks good only on the paper on which it is written; implementation has been zero. Bureaucrats still use the so called Official Secrets Act to deny the news media access to information that the public needs to have. What the FoIA offers is taken away by the OSA. It is obvious that the two laws cannot coexist; one must give way. It is clear which one should go – the Official Secrets Act, of course.
Another problem is getting state governments to key into the FG's initiative. Different political parties are in control in the states. Those in opposition to party at the centre (the All Progressives Congress) may not welcome this transparency drive just to differ from the FG. However, we urge that they place the public good over and above party positions or interests.