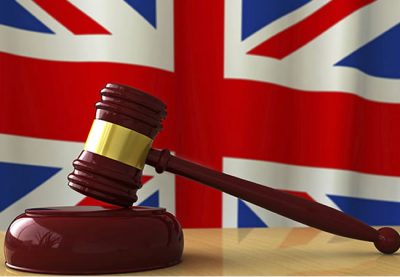 Justice Ross Cranston of the United Kingdom's Royal Court of Justice, over the weekend, ruled that Nigeria has established a prima-facie case of fraud against Process and Industrial Developments (P&ID) in the country's bid to upturn the $10 billion arbitration penalty awarded to the shadowy company. In his Sept. 4 judgement which also granted Nigeria's application for an extension of time and relief from sanctions, he noted the unethical and dishonest conduct of Mr. Olasupo Shasore, SAN, a former Attorney-General of Lagos State and former partner at Ajumogobia and Okeke in the fraudulent deal.
Sir Cranston said Nigeria's counsel in the arbitration, Mr. Shasore, dishonestly failed to challenge Mr. Quinn's perjured evidence or to seek disclosure from P&ID such that Tribunal had no choice but to find in favour of P&ID. "However, what persuades me of a prima facie case of dishonesty in Mr. Shashore's conduct of the arbitration are his payments of $100, 000 each to Mrs. Adelore and Mr Oguine. Ms. Adelore occupied Ms. Taiga's position at the Ministry ,(of Petroleum Resources) as the senior lawyer and Mr Oguine was her counterpart at the NNPC. Their salaries as public servants, according to the Attorney-General, Mr. Abubakar Malami, were some $5, 000 per annum," Sir Cranston said.
The ruling , according to Bloomberg, allows Nigeria "to continue to seek to overturn the penalty on the grounds that P&ID obtained a gas-supply contract a decade ago and the favorable arbitration decision through fraud." Last year, a British judge upheld the award won in 2017, a ruling Nigeria is also appealing. Nigeria, through its attorney general, Abubakar Malami, argued in July that it should be allowed to contest the arbitration panel's conclusions outside the usual 28-day time limit because evidence of corruption perpetrated by P&ID had only recently been discovered.
The potentially costly crisis for Nigeria stems from a deal struck in 2010 where the government agreed to provide gas to a plant British Virgin Island-registered P&ID proposed to build at Calabar. The administration of President Muhammadu Buhari that began in 2015 now argues the project was a sham designed by the company and corrupt public officials to engineer a successful arbitration claim against the country. Cranston said that, while it was not his responsibility at this stage to "decide whether a fraud took place," Nigeria should be able to proceed to a full trial to test its accusations against P&ID.
"We are firmly committed to overturning the award, no matter how long it takes," Abubakar Malami, also Nigeria's minister of justice, said in an emailed statement. "This is a major victory in our ongoing fight," he said, while Buhari expressed his "delight" at the outcome in a statement.
"P&ID welcomes the opportunity to refute Nigeria's false allegations and wild conspiracy theories at trial," a spokesman for the company said. P&ID denies allegations of wrongdoing, claiming Nigeria has concocted the claims to avoid its legal obligation to compensate P&ID. The firm is also attempting to enforce the arbitration award in the U.S., as it has done in the UK. But Nigeria's federal government has asked the U.S. court to dismiss the company's petition.
We at Peoples Daily wholeheartedly celebrate this victory for Nigeria over a horde of international fraudsters and their local collaborators who want to reap where they did not sow. This is by no means the end of the matter, but it certainly sets the tone of what is to follow. In our editorial of Sept. 5 2019, titled "This is daylight robbery", we condemned the $10 billion, award against Nigeria as fraudulent. We called on Buhari's government to contest the penalty. We now commend the doggedness of Malami and his team in pursuing this case. At first, it seemed like a bad case. But then, they took it on, and today we are celebrating a deserved victory. We exhort them to carry on the fight with the same great verve.