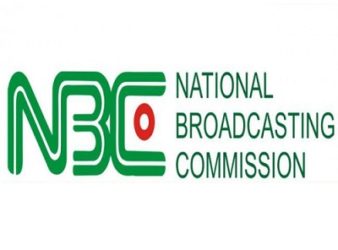 The Nigerian federal government has prohibited exclusivity rights in broadcasting overseas sports in this country. Until now it was South Africa's Pay TV company, Multichoice, that had the exclusive rights over the broadcast of English Premier League matches and those of other foreign leagues. The Minister of Information and Culture, Alhaji Lai Mohammed, explained the decision in a statement issued recently in Abuja.
The government, in the statement, directed the National Broadcasting Commission to "immediately implement measures aimed at sanitising and re-positioning the broadcast industry." The minister specifically directed the NBC to implement a new regulation mandating broadcasters and exclusive licensees such as South Africa's DSTV to share such exclusive rights with other broadcasters. "This regulation prevents the misuse of monopoly or market power or anti-competitive and unfair practices by a foreign or local broadcaster to suppress other local broadcasters in the television and radio markets. This is so, having removed exclusivity from all content in Nigeria and mandated the sharing of all content upon the payment of commercially viable fees."
The new regulation is contained in the report of a committee the minister set up to work out the modalities for implementing the recommendations approved by President Muhammadu Buhari to re-position the broadcast industry. He inaugurated the NBC Reform Implementation Committee on Oct. 10, 2019 and the committee chaired by Prof. Armstrong Idachaba which submitted its report on Nov. 19 of that year. He believed that the break in monopoly would boost reach and also maximise utilization by all broadcasters of premium content in order to grow their platforms and investment in other contents. According to him, monopoly "is detrimental to the actualisation of the immense potential in the industry".
He said "a situation where a few people corner a chunk of the industry to the detriment of others, especially the teeming and talented youths, was totally unacceptable and untenable. You cannot use your financial or whatever power to corner and hold on tight to a chunk of the market, preventing others from having access. Such monopolies are crumbling everywhere in the world and Nigeria cannot be left out."
The implication of the action of the Nigerian government is that sport events hitherto denied other pay-TVs and free to air platforms will now be available to them. They include the EPL and the UEFA Champions League. We can only but welcome what our government has done, an action that is long overdue. The sin of monopoly is that it not only denies millions of Nigerian sport enthusiasts access to their popular sports and gives the monopolist an unfair opportunity to raise tariffs at will.