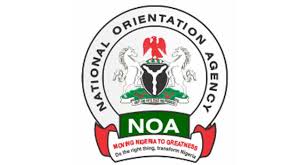 From Femi Oyelola Kaduna
The National Orientation Agency (NOA) in collaboration with UNICEF has concluded plans to establish 90 theatre groups in three states to mobilise and support communities to access healthcare services for healthy development of children.
Mr Eki George, Communication for Development Specialist, UNICEF Kaduna Field Office, made this known in Kaduna on Tuesday at the opening of a 3-day Training of Trainers on Theatre for Development (TFD) from Nasarawa and Niger States.
The training was organised by NOA, Kaduna State Office, with support from UNICEF to equip participants with the capacity to set up theatre groups that would periodically perform dramas to promote healthy behavioural change.
George explained that the theatre groups, 30 each in Kaduna, Nasarawa and Niger states, would specifically mobilise communities on essential family practices and improve demand and uptake of health services.
"For example, another round of Oral Polio Vaccine is coming up in October. We want the theatre groups to use theatre to communicate to communities its benefits to the child, the family and the community.
"They will also be expected to mobilise and support families on uptake of polio vaccine, routine immunisation, HIV/AIDS services and other health services crucial for children survival.
"The groups would also support hand washing, sanitation and hygiene practices, exclusive breastfeeding and good complementary feeding practices, school enrolment campaign, particularly the girl child and other child development related issues," he said.
Earlier, NOA Director in Kaduna State, Alhaji Galadima Zubairu, described theatre as effective tool for behavioural change towards building healthy communities that support survival of children.
His counterpart in Nasarawa state, Mrs Priscilla Gondoaluor, thanked the organisers for the training, stressing that the strategy will go a long way in mobilising communities toward healthy development of children.