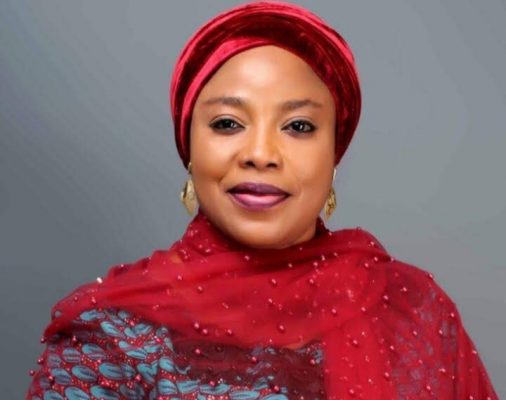 By Stanley Onyekwere
FCT Minister of State, Dr. Ramatu Tijjani Aliyu, has assured that COVID-19 palliatives distribution to Mubushi community in Abuja Municipal Area Council (AMAC), would be handled officially and professionally in view of the number of cases confirmed.
The minister, who stated this during an inspection of palliative items meant for Gwarinpa ward, also assured that no part of the Territory would be left out, adding that the distribution of the palliatives in Abuja Municipal Area Council has been impressive.
Aliyu also used the occasion to reiterate her early call to residents and beneficiaries of the palliatives to return any food items not fit for human consumption, instead of going to social media platforms to complain.
"We are here at the climax of palliative distribution phase 1, to the six area councils. We are distributing to Gwarinpa today, but not forgetting Mubushi that is prioritized to be handled officially and professionally to ensure that justice is served especially now that it is the epic centre of the infected communities. They are going to handle Mabushi case specially.
"But today, Gwarinpa ward is about the largest estate in the sub-Africa. It is also prioritized putting into consideration the population density and the size to ensure that justice is done. We appeal to residents of Gwarinpa that they obey and abide by the rules.
"Also they should take the instructions of their leaders because we have enough to serve to all the vulnerable members of Gwarinpa community. With us here today are leaders from the Igbo, Yoruba and Hausa communities.
"Also we have representatives from civil society organisations and youth organisations to support us.
"Abuja Municipal Area Council is already taking the lead and may emerged the winner of this palliatives distribution exercise. However, do not allow the praises to make you relent, but continue to work harder," Aliyu stated.
The minister revealed that 3000 bags of 5kg rice and 3000 bags of condiments are to be distributed to Gwarinpa ward to serve the underserved communities within the ward, just as she acknowledged the contributions of civil society organisations, youth groups and other stakeholders leading to the success of the exercise.
Receiving the items on behalf of AMAC, the vice chairman of the council, Hon. Lawrence Onuchukwu, commended the FCT Administration, particularly the minister, Malam Muhammad Musa Bello and Minister of State, Dr. Ramatu Tijjani Aliyu, for the transparency in handling the palliatives distribution.
Onuchukwu assured the minister that justice would be served more especially the fact that Gwarinpa ward is home to many prominent Nigerians.