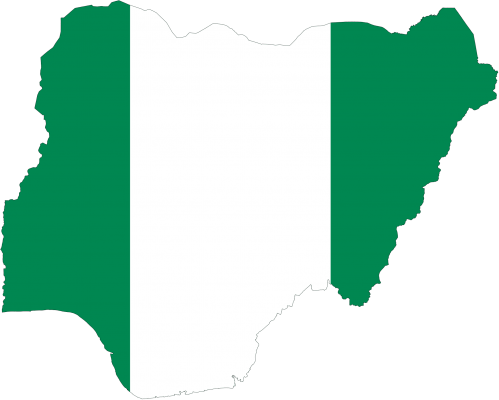 By Aare Anjuwon
Its gut-wrenching, young Nigerians have taken cue from our rogue politicians. Over the years, our government have given us series of excuses why the system is in pendulum state, upon we have abundant resources to establish a great nation out of the entity.
Does it really means that the scourge of unemployment has totally deprived at least 70% educated Nigerian youths from contributing their quota to national development to the extent of being engaged by self-centered politicians as political weapons for spreading and defending propaganda on social media platforms while many had turned to armchair critics from the comfort of their homes?
Going back 17 years ago, the likes of Facebook, Twitter and instant articles and propaganda to websites and social network sites did not exist, the only instant media platform was radio phone-ins like, nowadays opinions can be aired in an instant, most of it negative!
Though poverty is a big challenge before young Nigerians with mass unemployment, low standard of living and the resultant effect of this menace have led to involvement of our active and energetic youths in the trending lucrative businesses, practices and crimes such as gambling, scamming, political thuggery, kidnapping, armed robbery, oil bunkering, militancy, terrorism and migrating to foreign land in search for greener pastures.
If we start counting our endowed resources, agricultural cash crops like cocoa, groundnut pyramid and palm oil exportation from western, northern and eastern Nigeria days respectively which had been neglected for no objective reason, money for roads reconstruction is earmark almost every budgetary year, example is Lagos-Ibadan expressway but the roads remain death traps. Deplorable Ikorodu-Sagamu road, the first gateway that connect rest of Nigeria cities to the centre of excellence during colonial era also abandoned for no reason.
Sadly, incumbent public officers; president, ministers, governors, senators, reps including some opportunists like SA, SSA, LG chairmen, permanent secretaries and government agencies apppointees are seeking medical services abroad where the rehabilitation of our medical facilities for better medical service delivery has been yearly excused.
What about education sector? The sector experiences incessant strike action by the education union who agitated for proper funding and good policy formulation geared towards its reform.
Owing to this, excuses appear to have been objectively adopted by Nigeria government since the era of military as a mean of illustrating their inept and failure.
Yet, according to Sir Henry Brougham, "education makes a people easy to lead, but difficult to drive; easy to govern, but impossible to enslave".
Unfortunately, in my country today, majority of our educated youths had been engaged and brainwashed by our top political parties, politicians and attention seekers as either social media fighters or defenders mainly engaged for spreading and defending propaganda from opposition and enemies. Its gut-wrenching seeing gallant Nigerian youth on social media platforms like Facebook, WhatsApp and Twitter spreading articles in form of propaganda released by political opportunists to expose the weakness of the present or past administrators but funny enough, most of these articles were awash in plagiarism with entire passages lifted verbatim.
Sadly, why spreading the propaganda on social media platforms, many unemployed young Nigerians turned armchair critics, picked up their mobile phones and wade into discussions and arguments by defending their mentors who declined to establish direction for them due to their selfish agenda. At the end, most political discussions or arguments mostly led to trade of words, insults and division among young people due to political sentiment eroding in all facet of our life.
In the past, my fellow comrades and I have had enough arguments on ethnicity, tribalism, religion and politics, we knew how long it took us to bridge the divide. We later discovered that most Nigerian political parties and some attention seekers spread lies to engage and distract we the poor masses, since they are fully awared that majority of our fellow youths are jobless while the employed ones are either enslaved or underpaid in their country by birth but at the end, many of us got disappointed and finally slept with an empty stomach.
Astonishing, former President Goodluck Jonathan works freely, entered and dinned with President Buhari in Aso Villa while other selfish politicians are defecting from PDP to APC for cover up and vice versa to satisfy their personal interest. Whereas, we today youths engaged ourselves in spreading lies for these set of calibre as the same time bombarding ourselves with an insults.
Let recall one of the Prof Wole Soyinka article titled "Wake Up Nigerian Youths"
Truly, where did we go wrong?
From history, we were told that late Sir Ahmadu Bello, Sir Tafawa Balewa, Pa Awolowo, Sir Okotie Eboh, Sir Enahoro and Pa Akintola were 36, 34, 37 27, 27 and 36 respectively and that only late Sir Nnamdi Azikwe was 42 years old when they led the struggle for Nigeria independence.
Further more, Late M. Muhammad 28, T. Danjuma 28, IBB 25, Sani Abaca 23, Y. Gowon 32, Ojukwu 33, Obasanjo 29, M. Yar'adua 23 and M. Buhari 24 years old countered 1966 first military coup led by K. Nzeogwu 29.
Why is that this age bracket of today no longer qualified to even be leaders of youth wings of political parties?
Why is it that this age bracket of today barred from even aspiring to certain political offices?
Why is that this age bracket of today incapacitated, unwilling, and incapable of asking questions?
Whereas, according to The Nigerian Bureau of Statistics (NBS) Q3 2016; the youth unemployment rate stand at 45.65% translating to about 79 of 173 million (2013) of Nigeria population.
In addition to, His Royal Highest, Emir Sanusi Muhammad II also quoted in one of his article titled "The Problem of Nigeria"; "Religion and tribalism are weapons used by Nigerian political elites to divide the poor masses to achieve their personal interest. Youths are the worst victim of this powerplay, they kill each other, call other tribes unprintable names, do terrible things and sometimes, even lose their life, thinking they are fighting for their right, not knowing that they are fighting for the personal welfare of someone, whose own children are probably safe in America or London. Youths shine your eyes! Don't always fall for this tribal, religious sentiments over and over again. Nigeria is bigger than these corrupt elites. They are the problem, not the poor masses. Your future lies in your hands".
If truly Nigeria youths are desperate to tackle the scourge of unemployment, take back their country, reshape the future of Nigeria with power and confidence. It is high time we put greediness and sentiment aside, form a coalition, get involved in the decision that affect us, take the bull by the horn and take over the helm of affairs of our cherished and respected nation mostly referred to as giant of Africa.
Philosophers believe that creating policies with the young people is the only way to work together for a real societal change and makes Nigeria a better place for young people and their people.
The youth are the bedrock and the foundation upon which every nation in the quest for development and improved standard of living of her citizenry build upon.
Youth voices and engagement are fundamental aspects of democratic consolidation, as tomorrow's leaders must get involved in today decision making processes.
"The importance of youths as veritable tools for the development of any nation cannot be over stressed, neither can any society neglect her youths in the scheme of things in her quest for national, social, economic and political development. This is a fact that is accepted by all and sundry" Comr MY Lamido, 2016.
If a philosopher; Graca Machel can prophesied that "Power is not given to young people. You need to take it. Find mentors willing to guide you. Make yourself noticed and respected".
With Nigeria political instability and juggernaut, it is crystal clear that "POWER" will never be given to poor masses, therefore; enough of armchair critics, this is the right time to get involved in the the decision that affect you and your entire relatives.
Time to create depth awareness of cultural, economics, educational, political and social prospects and adversities.
Time to sensitise young people to resist from being engaged as political thugs, hired assassins, smugglers, terrorists, militants and social media defenders.
Time to advocate and support #NotTooYoungToRun bill.
Time to discourage young people from the habit of lobbying around politicians for money during and post election rather hold rogues to ransom once they failed to fulfill their campaign promises.
Aare Anjuwon is a Public Affairs Analyst.